by
posted on May 24, 2016
Support NRA American Hunter
DONATE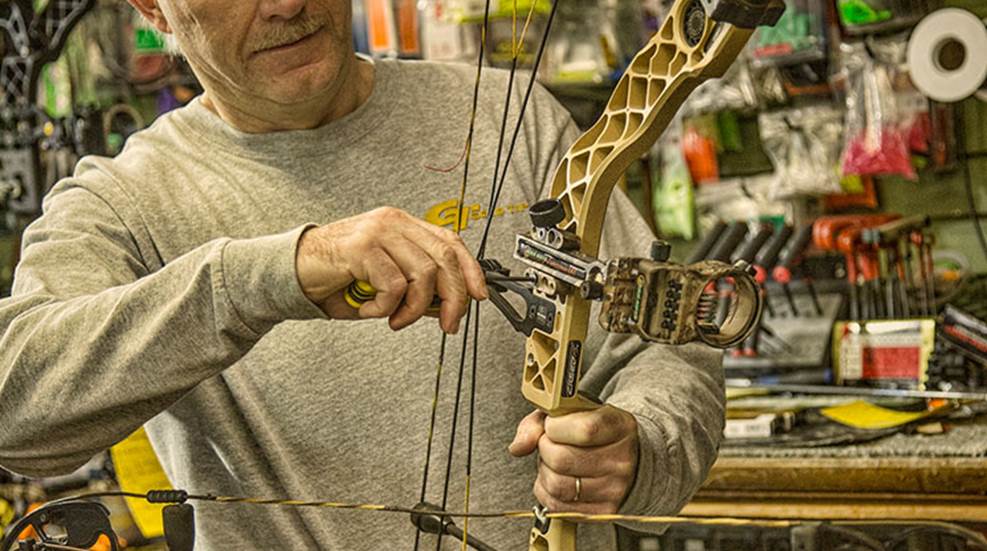 Most target archers obsess over bow tuning, while hunters are often satisfied with whatever tweaking was performed on their bow moments after purchasing it. It should be the opposite.
Why? Because minimal tuning is needed to make target (field) points fly great, while broadheads exacerbate any slight tuning issue and therefore degrade accuracy. So it's actually hunters who stand to benefit more by spending the time or money to have their bows "super-tuned."
Super-tuning is a term for adjusting a bow and arrow until the pair is perfect. It takes knowledge, tools, time, and trial and error. While trained professionals spend years mastering the art, here are the basics:
With your bow set up as well as possible and your arrows spined properly, paper-tune using a bare-shaft arrow at 15 yards. (Fletching is used to correct minor flight errors, but the goal here is to allow the fletching no errors to correct.)
Using a paper-tuning chart for guidance, adjust the arrow rest until your fletch-less arrow makes a clean "bullet hole" and the shaft does not tear the paper. If this proves impossible, it means something else is out of whack. Perhaps the nock or the cable guard needs tweaking. Sometimes it's due to cam lean, a problem that's frequently remedied by twisting or untwisting one of the bus cables or adjusting the yoke. Often it's a combination of all.
Keep in mind, however, that if your shooting form isn't perfect, you'll never get a bow to show that it's perfectly tuned—even if it is. That's why professionals often use mechanical shooting equipment, and they never attempt to tune bows outdoors in the wind.
Will super-tuning make you a better shooter? Probably not, but it can allow hunters to reap the maximum performance potential from their bow.