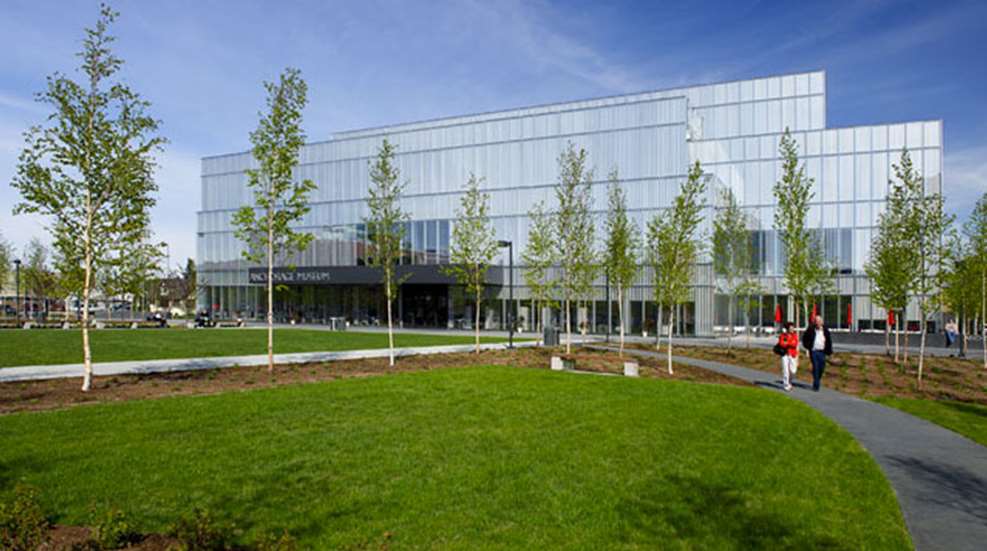 With summer ending, many families are planning short vacations or day trips to visit attractions not far from home. It so happens there are some fine museums of particular interest to hunters, and since they are scattered widely throughout the U.S., there should be at least one within driving distance.
Gallery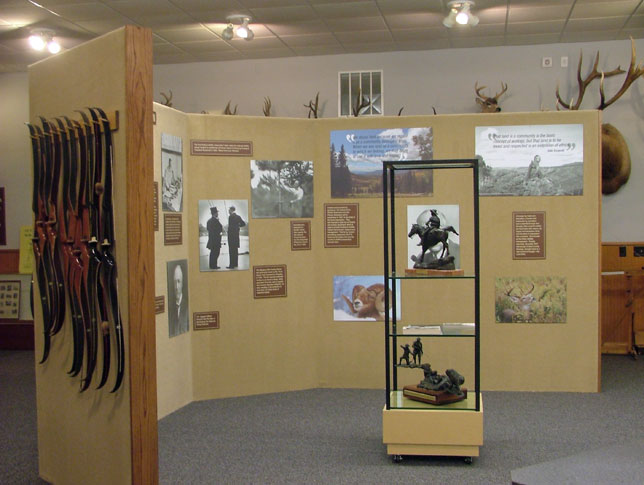 Pope & Young Club.
Bowhunting Museum
Located at Pope & Young Club offices in Minnesota, the Bowhunting Museum is a maze of exhibits that guides visitors through the evolution of modern bowhunting in North America over the past 150 years. Select artifacts, descriptive storyboards and colorful dioramas chart the events that shaped how bowhunting evolved to the sport we know today. The dioramas feature Ishi (the last truly primitive Indian in North America), club founders Dr. Saxton Pope and Arthur Young, Fred Bear and Glenn St.  Charles. Collection highlights include handcrafted wooden bows and extensive display of more than 1,000 different broadheads. 
Decoy Museum
Decoys and Waterfowling Tradition
Located on the famed Susquehanna Flats, Maryland's Havre de Grace Decoy Museum houses an eye-opening collection of working and decorative duck and goose decoys. In preserving the legacy of waterfowling and decoy making on the Chesapeake Bay, the museum boasts works from master carvers like R. Madison Mitchell, Bob McGaw and the Ward Brothers, and strives to communicate this sporting and folk-art heritage to a national audience.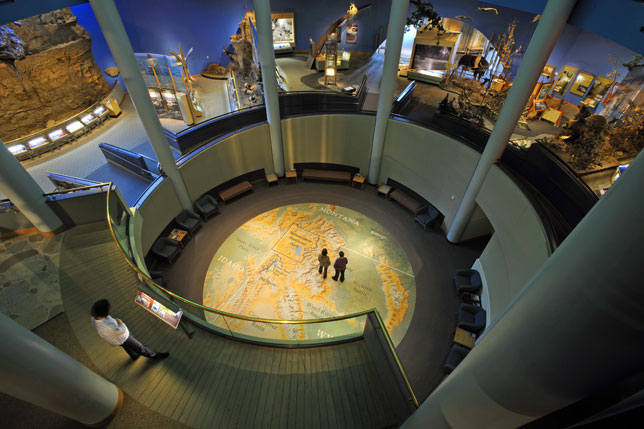 Buffalo Bill Historical Center
Cody Collection Trophies
In addition to its fine collection of western art and firearms, the Buffalo Bill Historical Center in Cody, Wyo., is also home to the Collection of Heads and Horns, a taxidermy display of North American game that includes some of the greatest trophy animals ever known. On loan from the Boone and Crockett Club, the collection includes nine world record trophies, the most striking of which are considered to be the Chadwick Ram, a Stone sheep from British Columbia with a horn length of more than 51 inches, and the Robert Swan Elk, sporting a 5-foot, 1-inch width between the tips of its antlers.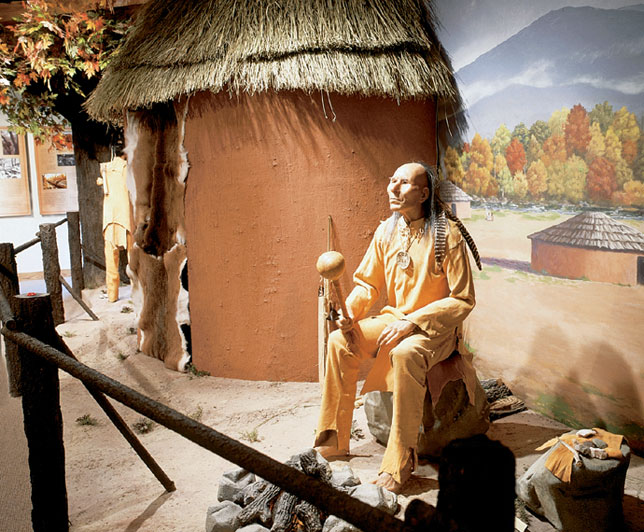 National Wild Turkey Federation
NWTF Winchester Museum
The amazing comeback story of the American wild turkey is traced in the National Wild Turkey Federation's 7,200-square-foot Winchester Museum. Located on the grounds of the Wild Turkey Center in Edgefield, S.C., the museum features interactive exhibits such as the world's largest turkey call, a retired Forest Service helicopter, a wildlife oddities display and 3-D dioramas depicting all six subspecies of wild turkeys in their native habitats. Check out the show at the Dave Harrelson Memorial Theater, where the sounds of early-morning wild turkey calls and flydowns from roost trees lets visitors experience the thrills of the hunt.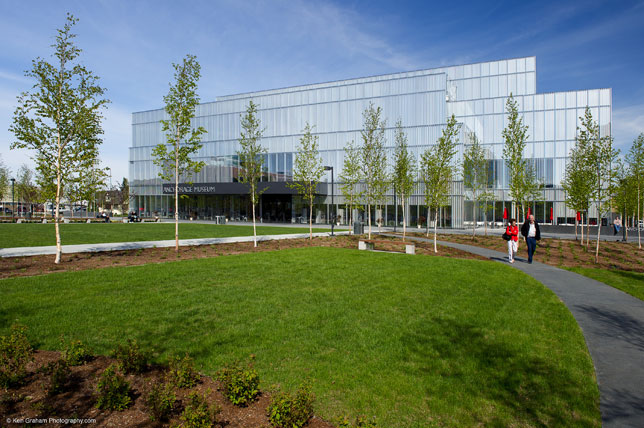 Ken Graham Photography, courtesy of the Anchorage Museum
Alaska's Hunting Roots
The Anchorage Museum at Rasmuson Center in Anchorage, Alaska, is the state's largest museum, and is dedicated to the history of Alaska. As such, it recognizes the importance of hunting in America's largest state. Artifacts reveal how the lifestyle of Native Alaskans was based around the hunting of caribou, muskoxen and seal for sustenance. Subsequently, Russian and American settlers supported themselves by hunting Alaskan sea otters for their furs. This tradition of hunting is acknowledged in the exhibits of the Anchorage Museum.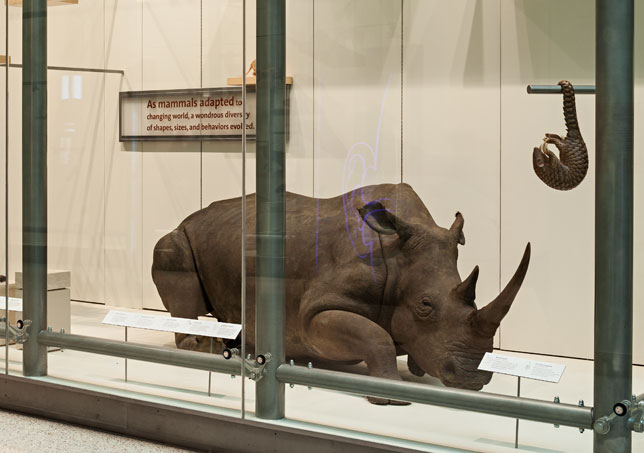 Chip Clark, Smithsonian Institution 2010
Smithsonian's Natural History
Though one may not initially think that the Smithsonian would feature exhibits related to hunting history, visitors need to look no further than the Museum of Natural History's Hall of Mammals to see one of the world's largest taxidermy collections. And this particular collection features some of the finest specimens ever preserved, representing animals from all continents and environments. And even before you reach that outstanding gallery, you can't miss the front lobby's centerpiece—an African elephant that stood 14 feet tall and weighed eight tons.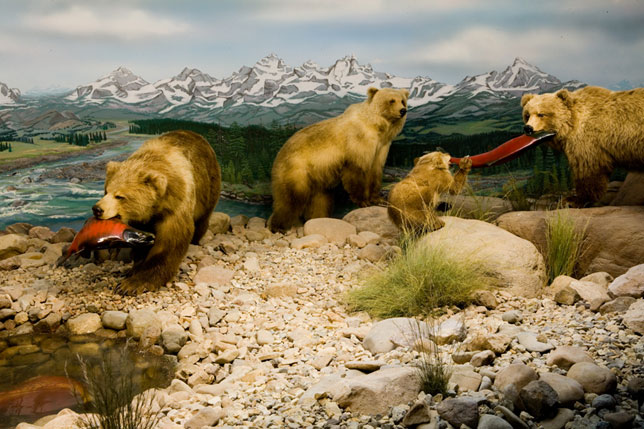 Safari Club International
Safari Club's International Wildlife
The International Wildlife Museum in Tucson, Ariz., is dedicated to the study and appreciation of wildlife and the role mankind must play in maintaining wildlife around the world. The museum features dioramas displaying animals of all types and from all places, including almost every big game animal imaginable, but also smaller mammals, birds and insects, over 400 species in all. Some pieces in the collections are more than 100 years old, hailing from individual contributors to government agencies.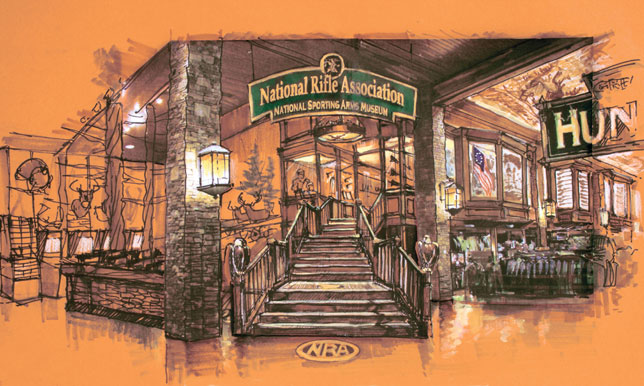 Artist rendering courtesy of Bass Pro Shops
Bass Pro Shops Headquarters
The Wonders of Wildlife museum, presented by Bass Pro Shops at its headquarters in Springfield, Mo., is currently closed for expansion, but set to reopen in December 2012. Among exhibits are the contents of the former Fred Bear Museum, honoring the famous bowhunter and archery equipment maker, as well as a new display of hunting guns on loan from NRA's National Firearms Museum.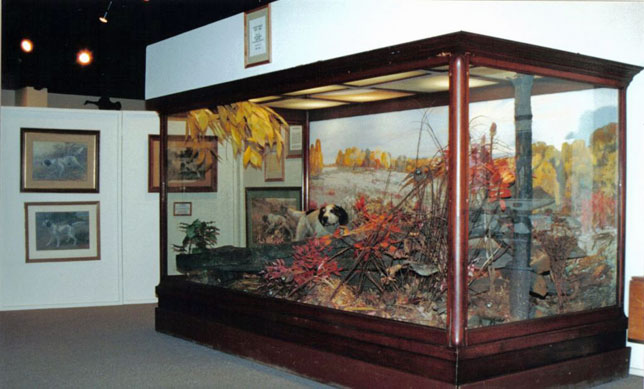 National Bird Dog Museum
For the Bird Dogs
The National Bird Dog Museum in Grand Junction, Tenn., is, clearly implied by the name, dedicated to the many pointer, setter and spaniel breeds commonly used in the hunting of upland fowl. Through art, photography and accompanying memorabilia, the National Bird Dog Museum pays homage to the hunter's best friend.