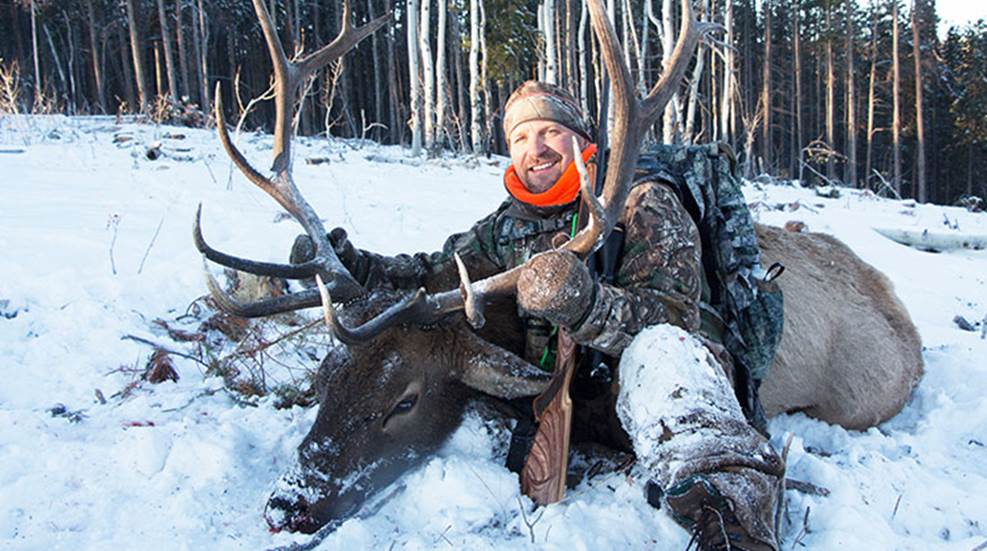 American Hunter Assistant Editor Jon Draper is back from his first elk hunt in southwestern Wyoming. Booked through NRA Outdoors, the hunt was sponsored by Weatherby and Swarovski. Each hunter walked away successful, and took home memories of expert guides, great food, new friends and big bulls!
Gallery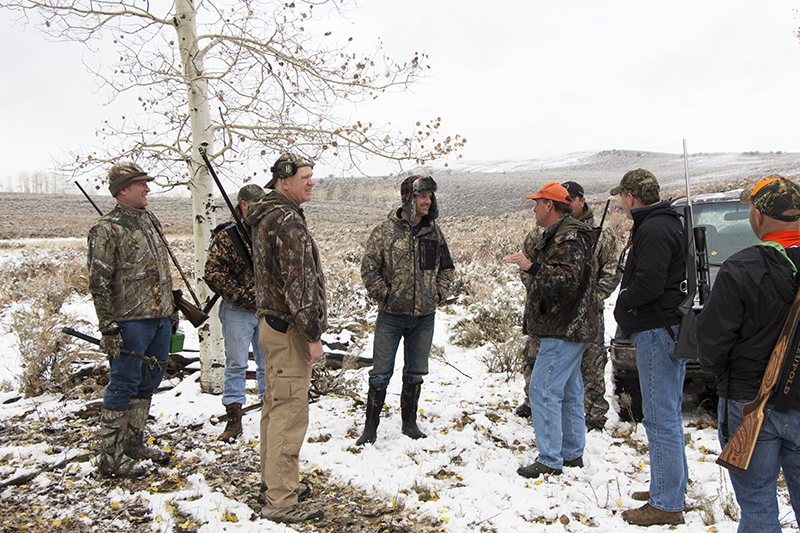 Shooting Contest
After sighting in our rifles, owner and guide Justin explained the parameters of a shooting contest. One lucky individual was about to go home with the prize of a new Weatherby rifle topped with beautiful Swarovski glass.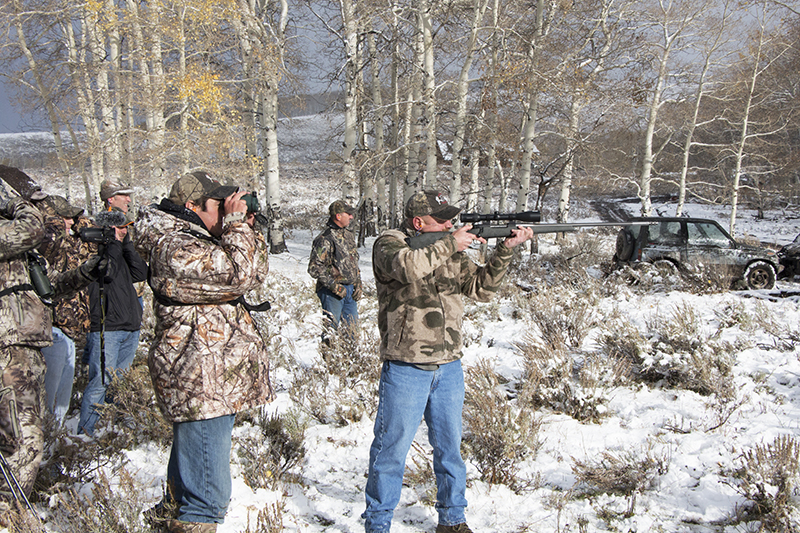 Not So Easy
100 yards off the sticks is not that difficult, but try doing it in a snowstorm, high winds, and with the competition watching your every flinch. Not to mention the balloon targets were dancing in the trees!
And the Winner is...
President of NRA Outdoors, Greg Ray (right) poses with Steve Shondell, soon designated camp dead-eye, and his prize, a Weatherby Mark V Accumark chambered in 30-.378 topped with a Swarovski Z6.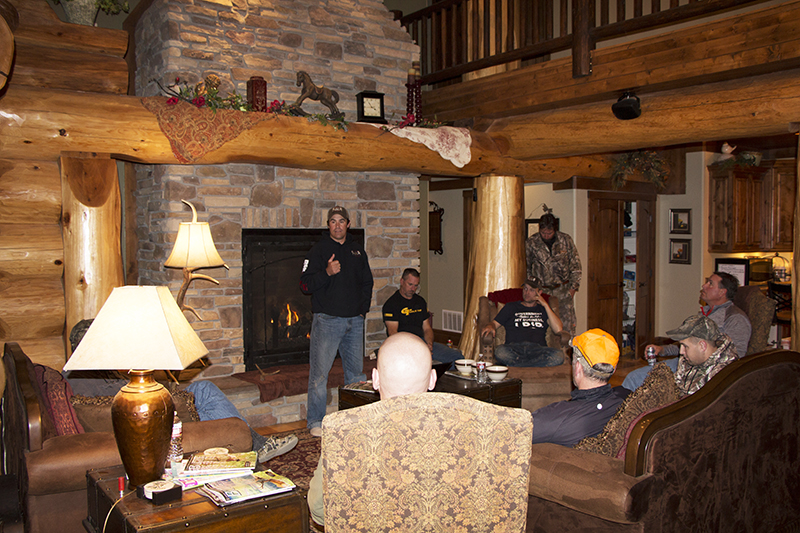 Any Questions?
A thorough safety briefing was given to make sure both hunters and guides were on the same page for the weeklong hunt.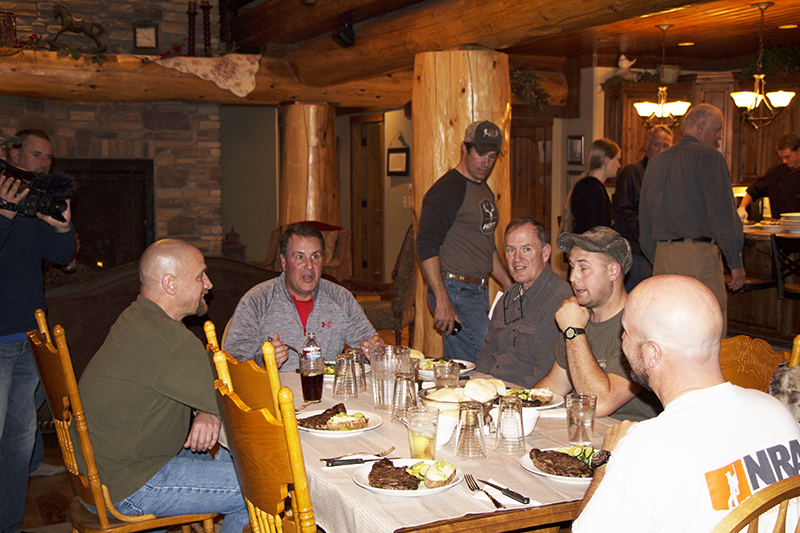 Camp Meals
Camp food can be rough. As you can see, the group suffered through meals…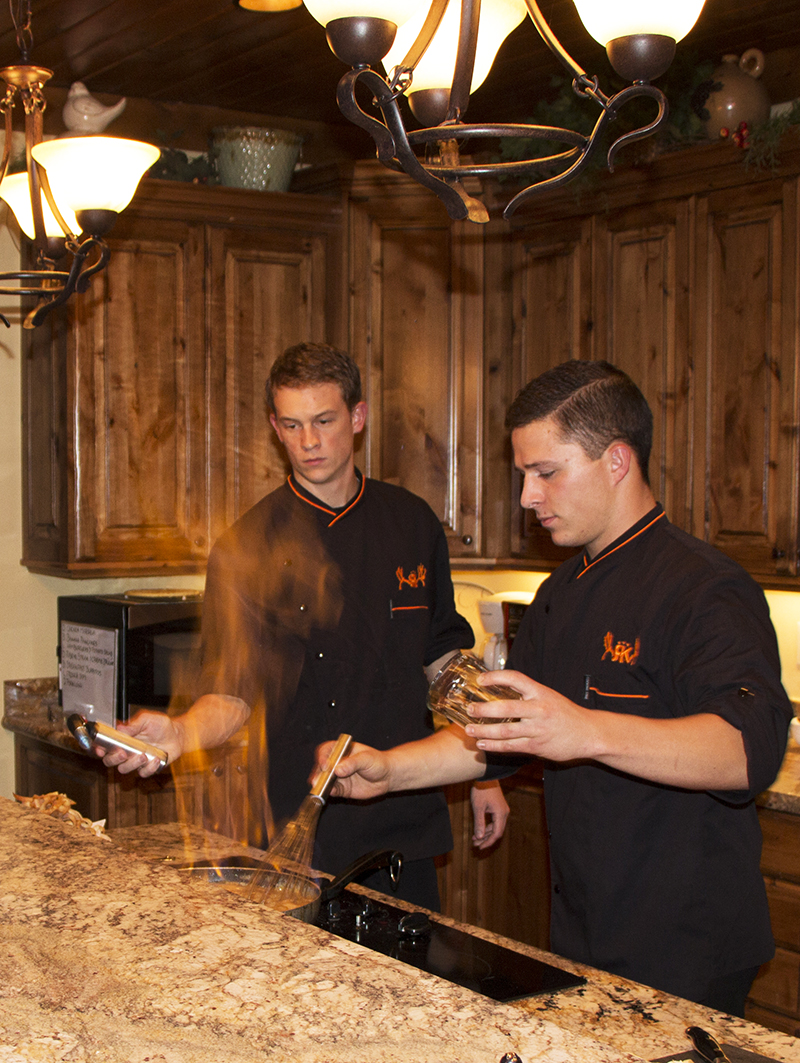 Top Chefs
Our top chefs Ryan (right) and Colin showed off their skills with a flambé.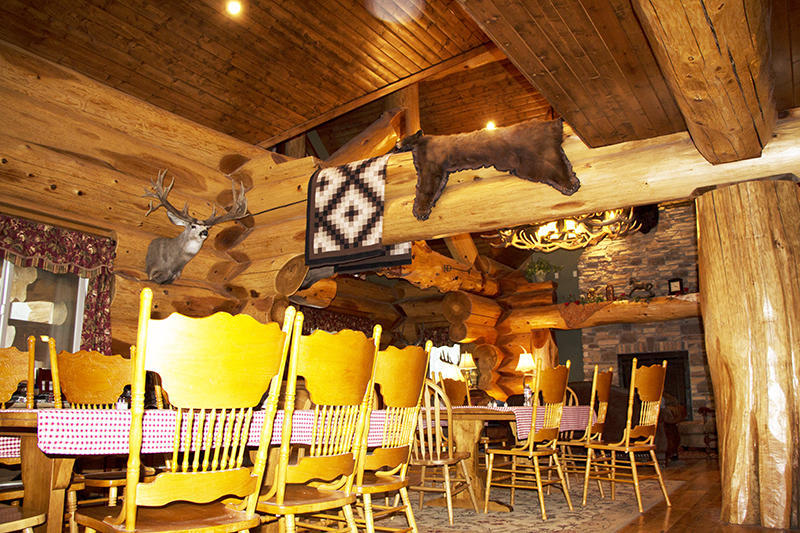 The Lodge
The lodge was gorgeous! The logs were imported from British Columbia.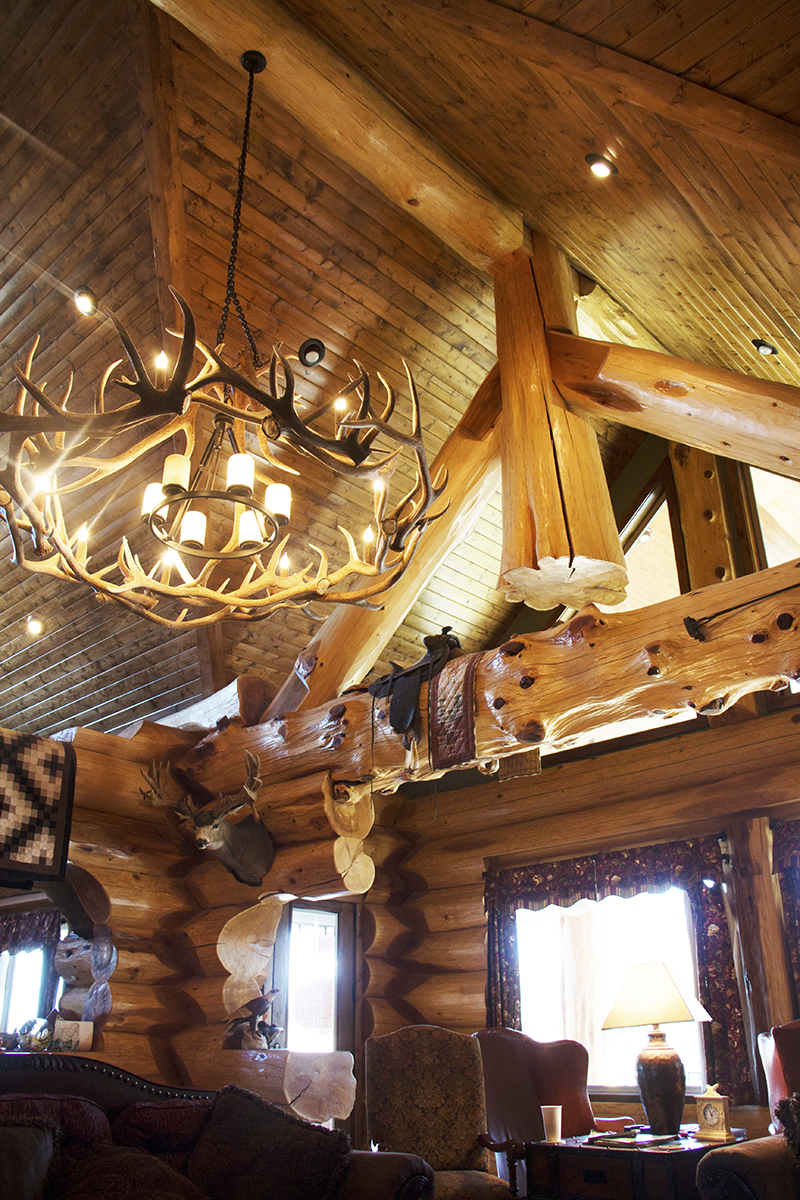 The Lodge 2
I could have spent an entire week photographing the architecture alone.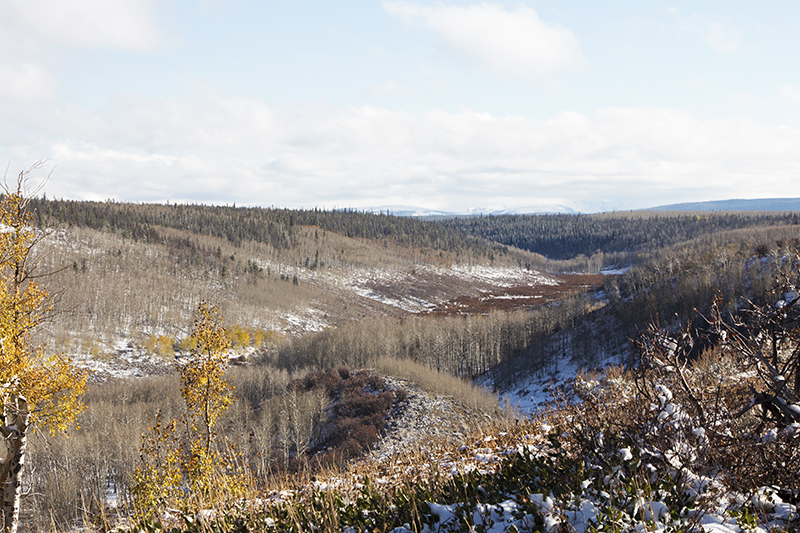 Wyoming Countryside
The search for elk began over the beautiful Wyoming countryside. Unfortunately for my legs, we spotted a great bull that evening on the opposite side of this canyon with only an hour of light remaining.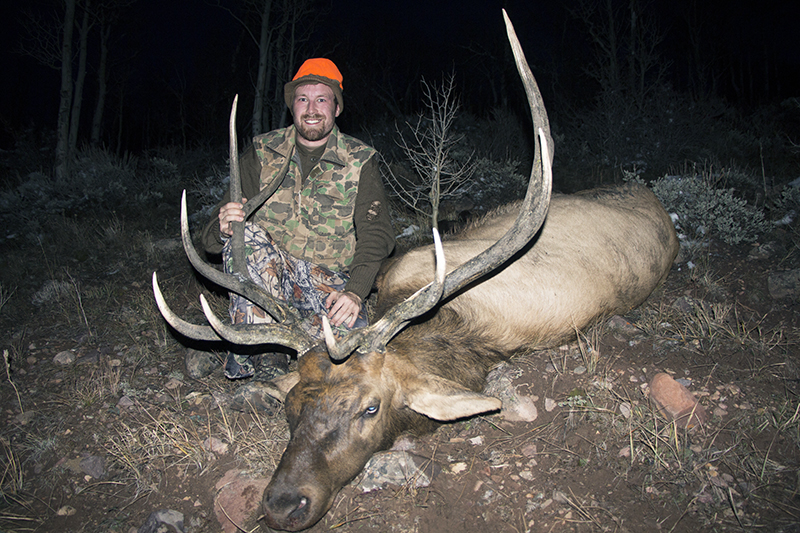 First Bull Elk
A 400-yard shot with a Weatherby Mark V in .300 Win. Mag. brought down my very first bull elk. The mature 5x5 was gutted and left for our return in the morning to pack out.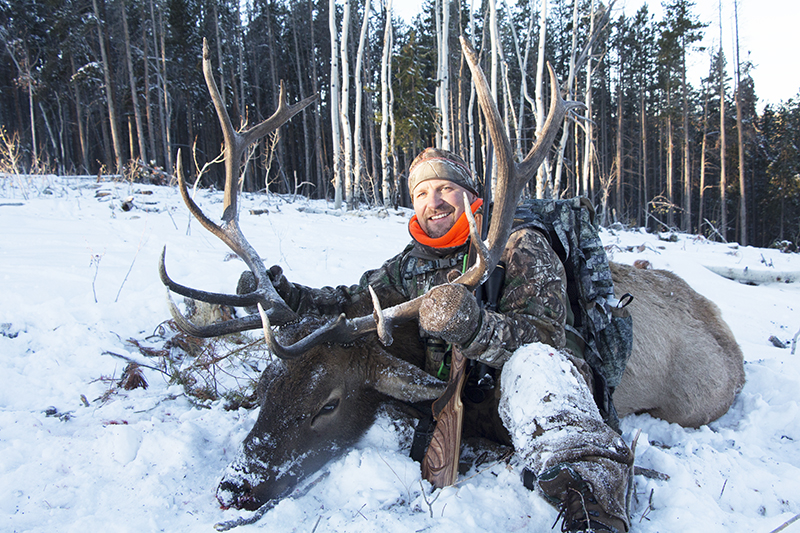 Mike's Bull
Mike Petty shot this awesome bull the next morning after a belly crawl through the snow. The shooting was fast as there were cows and spikes all around us and knew the jig was up.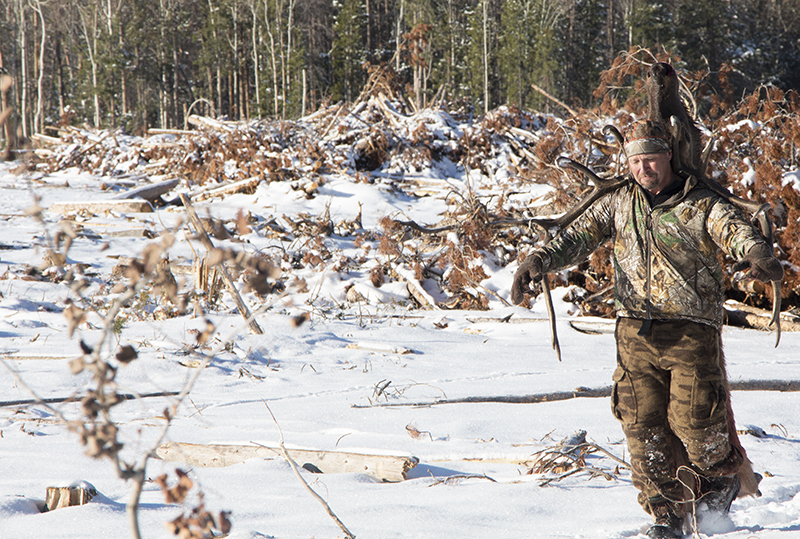 Packing Out
Mike packs out his trophy. That rack and cape are heavier than they look.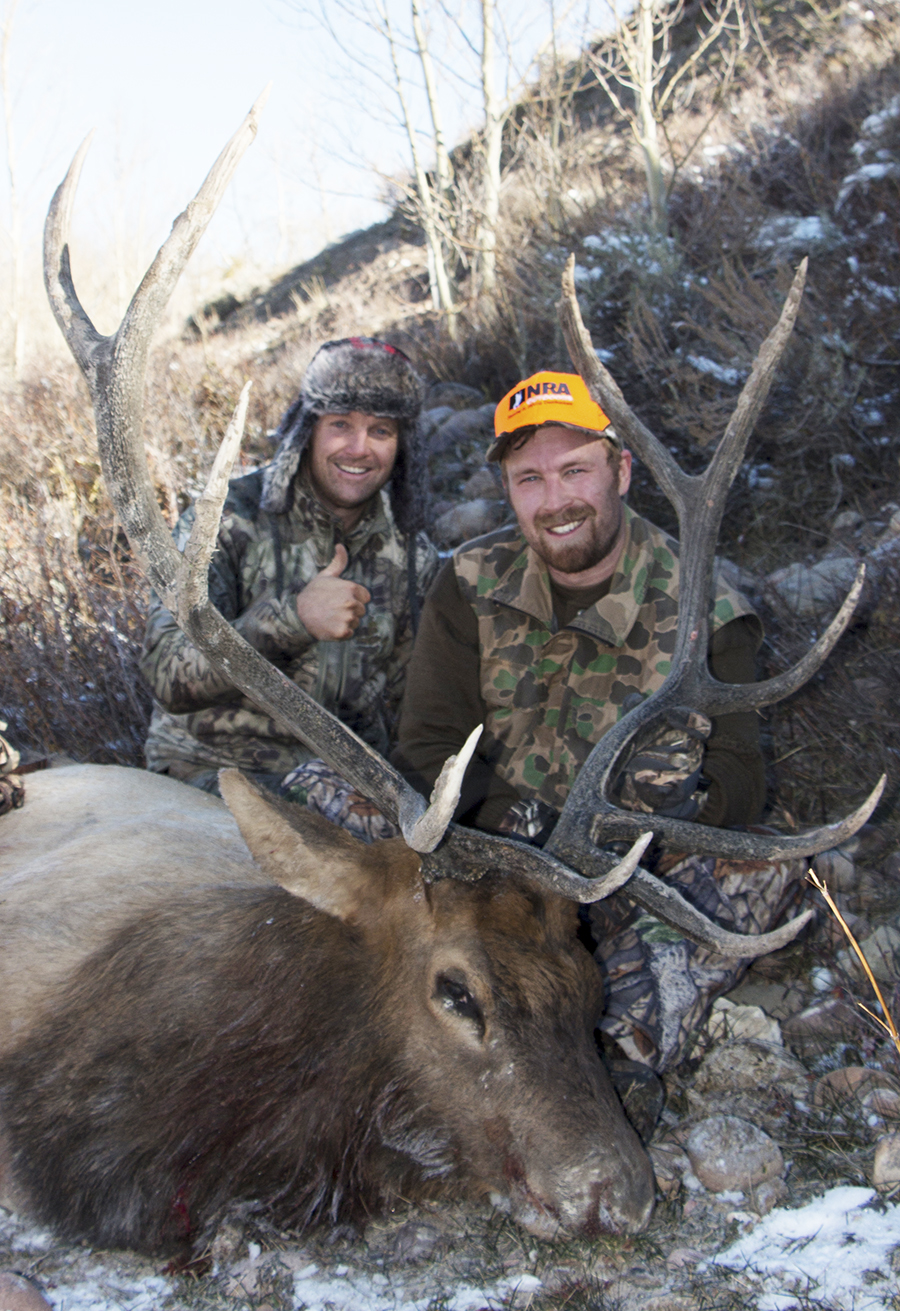 Packing Out 2
We returned to my bull for some daylight photos and to quarter and pack him out.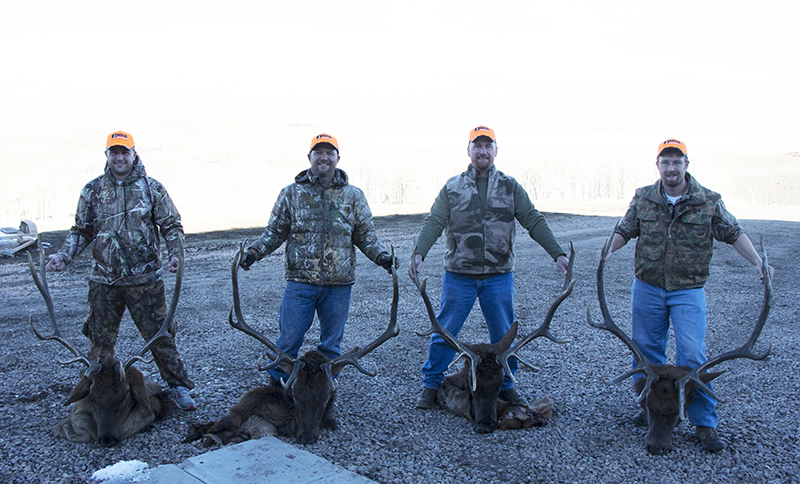 Tagging Out
After the first few days, half the group had tagged out. Nice bulls boys!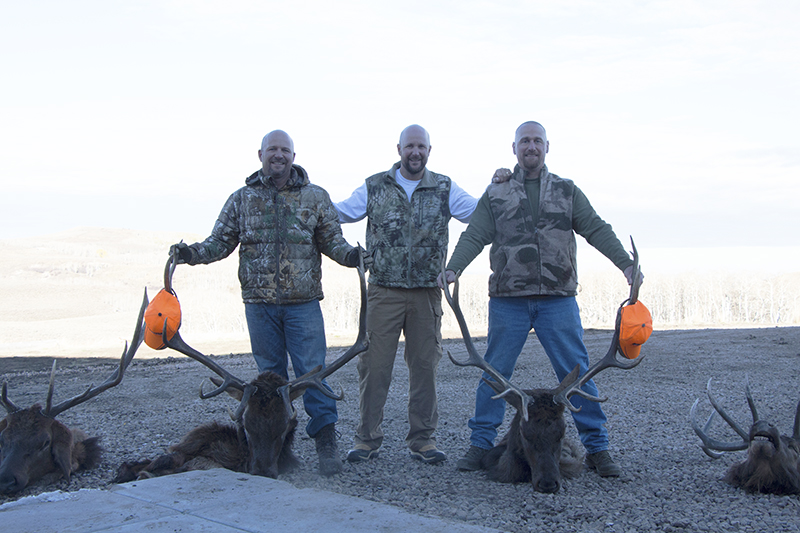 The Doppel Gang
The deadly "Doppel Gang," Mike Petty, Greg Ray, and Tom Buda pose with their trophies.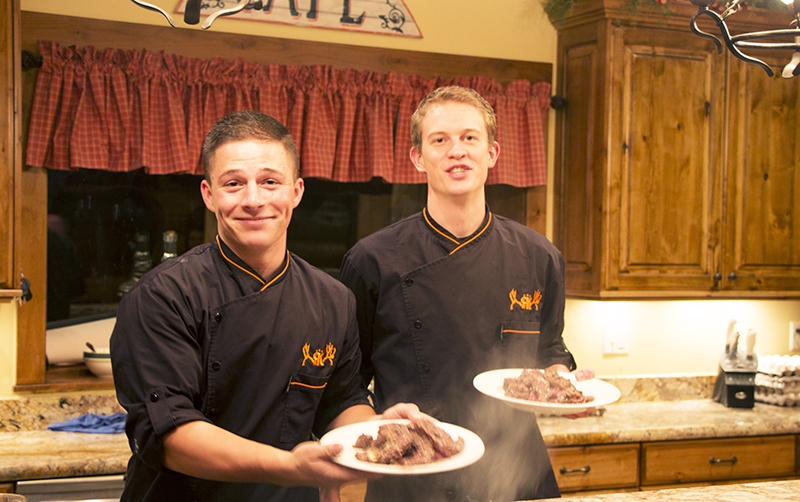 Elk Heart
Our chefs prepared some elk heart at the suggestion of guide Rick.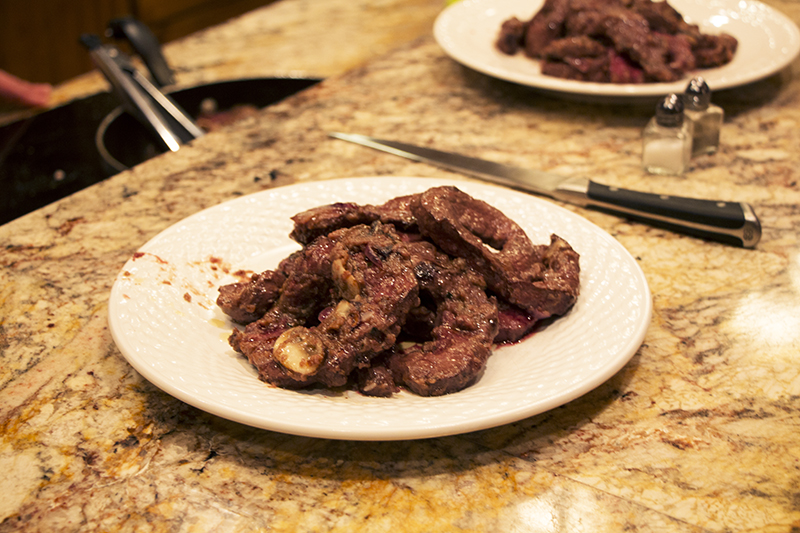 Better Than it Looks
It was actually better than it looked. There may be some hearts in my freezer this year!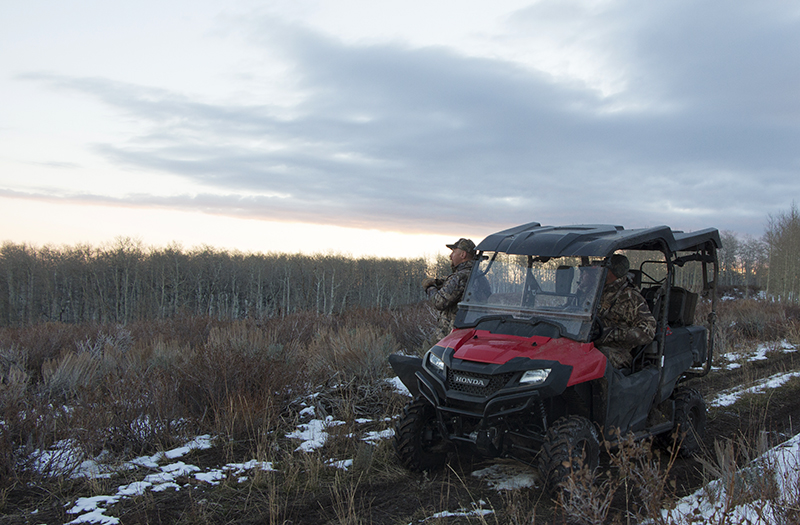 The Honda
We boarded the Honda that took us out for a morning ride to glass for the other hunters who had not yet filled their tags.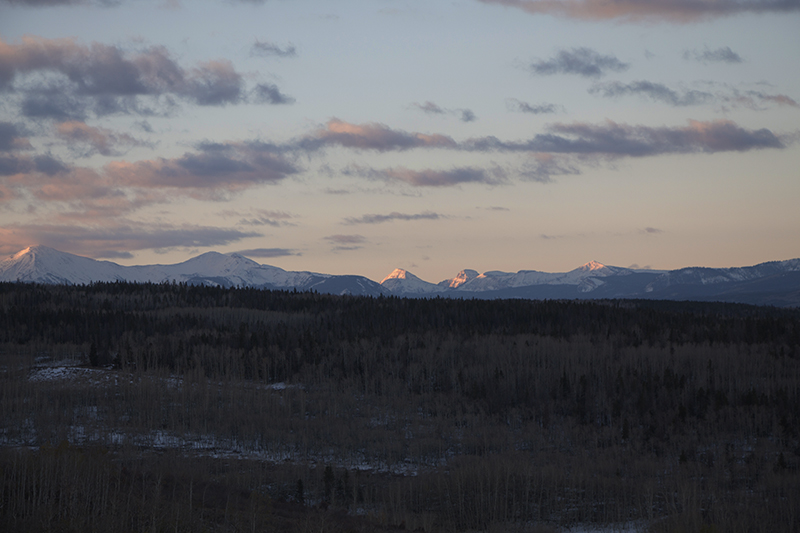 Mountain View
It was hard to pay attention to the wildlife with all that beauty surrounding us.
Mule Deer
Mule deer were abundant and we spotted hundreds throughout the trip.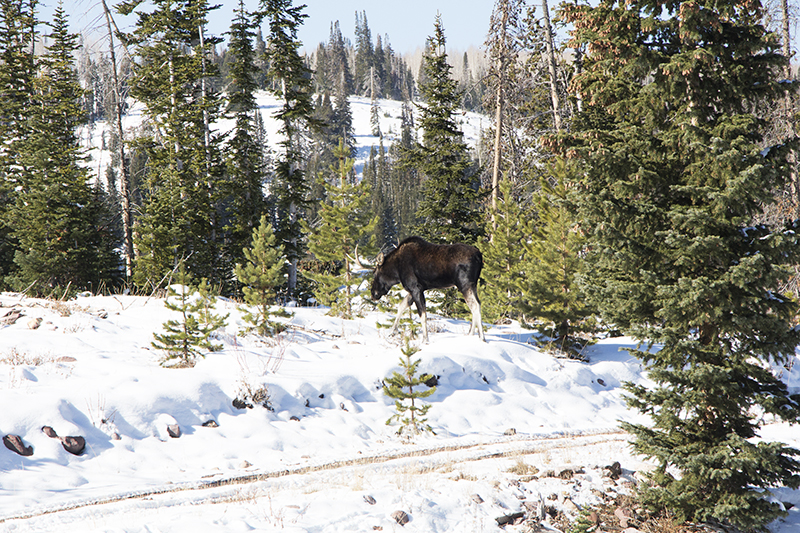 Moose Spotting
We spotted at least five moose. For such a large animal, they are amazingly good at disappearing.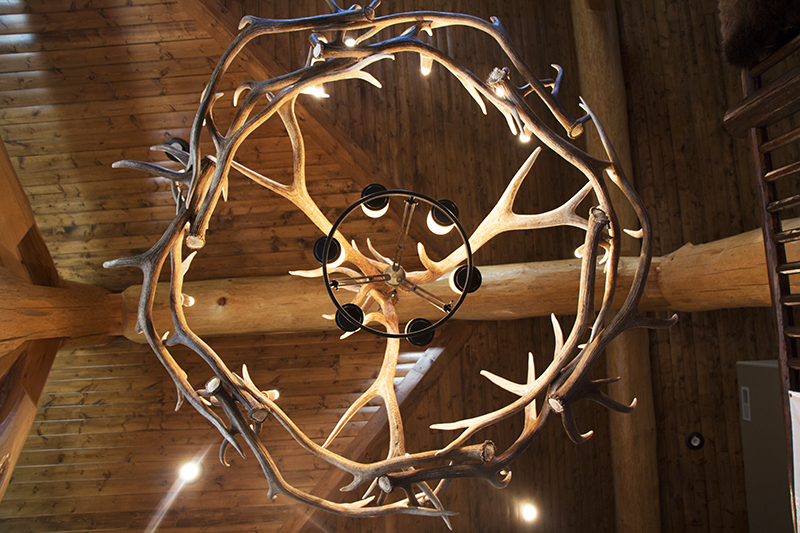 Bonds
The bonds we make at elk camp will be cherished forever. Thanks to my new friends and NRA Outdoors for giving me the trip of a lifetime!