by
posted on November 20, 2017
Support NRA American Hunter
DONATE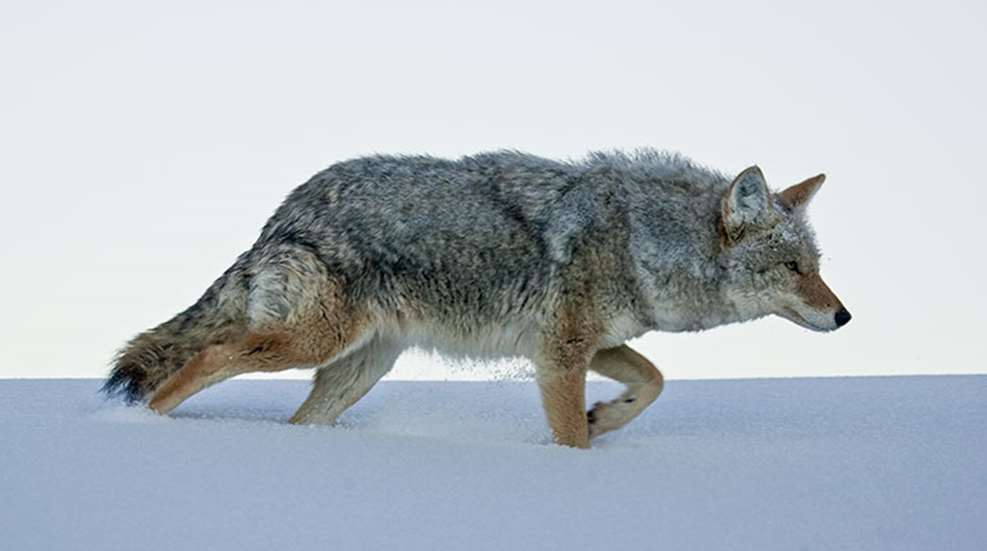 It can be as challenging to charm a coyote into bullet range as to predict the eruption of the Yellowstone volcano. So ditch the call, and consider deer strategies for a fur reward.
Take a Stand
Coyotes prefer the path of least resistance when not in danger. Scout pathways to ambush a roamer. Your deer-hunting outings likely provide insight on coyote travel corridors: think edges, openings, trails, connected habitat. Also scout for rodents and small game. Set up a treestand or post on an elevated knob.
Spot and Stalk
Rolling hayfields and picked cornfields offer opportunities to glass up a hunting or napping coyote. Ease up to fence lines and terrain to avoid being silhouetted. Glass carefully then move slowly to the next vantage. If you spot a coyote, mind the wind when advancing to shooting range behind terrain.
Feed Their Hunger
If regs allow baiting, scout woodland openings, field corners, clear-cuts and obscure locations to find a setting coyotes feel comfortable visiting day or night. Determine prevailing wind then locate a downwind site for a blind or stand. Acquire food scraps, preferably meat, and establish a bait pile. Check restaurants, meat processors and grocery stores; save table scraps and venison carcasses; or procure authorization to pick up roadkill. When the winds agree slip in for a long sit. If you restock on a schedule, coyotes may show up right after your visit. It's a tactic black bear baiting experts have relied on for decades.
Drive 'Em Out
Get pushy. Drive coyotes into shooting lanes with the help of friends. Push a coyote into the wind. Any sane coyote will only escape into the wind to check for danger. If the wind is wrong, abandon the push. Standers should enter from the sides and stay far enough away to avoid adding their scent to the scene. After confirming everyone is in position, drivers should walk slowly in a zigzag pattern to roust hidden coyotes. If the plan works coyotes will cross openings, and standers will have a front-row seat.