Support NRA American Hunter
DONATE
Honored American Veterans Afield (HAVA) had the privilege of hosting retired/disabled Marine veteran Tray Ardese on a bison hunt, at the Dismal River Club in Nebraska.


Tray Ardese, is a Native American from the Choctaw tribe, a retired United States Marine with 25 years of service, and an avid hunter.  He said "This was my first opportunity, but I always knew God would provide a way for me to hunt buffalo. It just never materialized until this hunt and I am so grateful to HAVA."
In the Sandhills area of Nebraska, along the Dismal River, retired National Football League player and Nebraska native, John Howell, hosted the hunt with Dismal River Outfitters at the Dismal River Club. A restored and now self-sustaining herd of bison make these rolling prairie-land hills their home.  Each year only a few bison are harvested for herd management. Ardese's hunt, as can be seen below, was a successful one.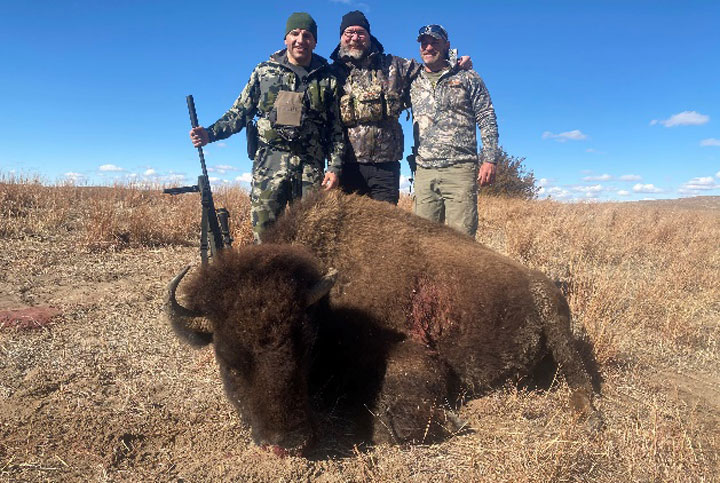 HAVA's outreach manager, Heath Gunns who was there to support the hunt said "HAVA is extremely grateful to John and the Dismal River team for the work they do to help preserve the American bison; and for this amazing and very select opportunity for a veteran to pursue such an iconic animal. We are so pleased to be a part of bringing Tray on this hunt."
For more on HAVA, check out
honoredveterans.org
.