by
posted on March 31, 2014
Support NRA American Hunter
DONATE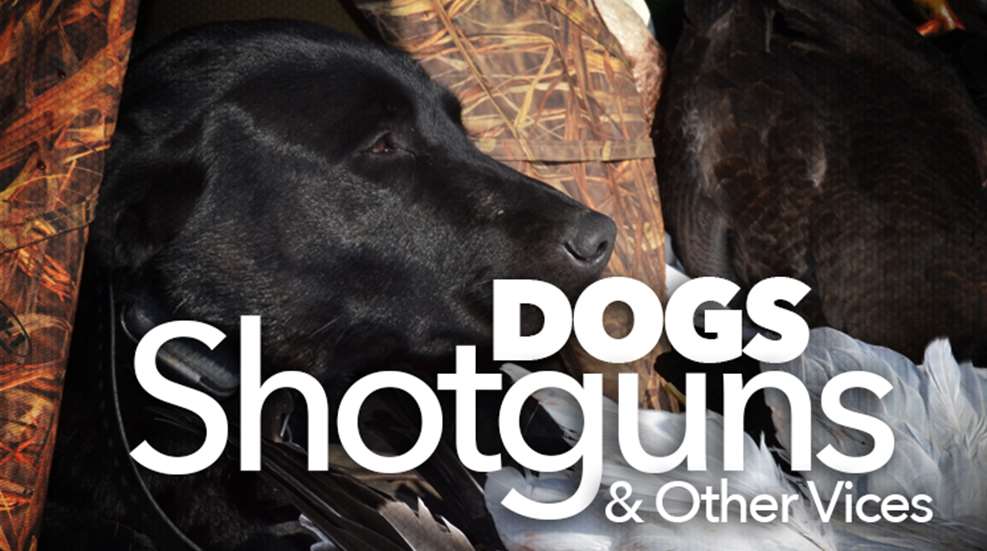 "The problem with you dog writers," a friend politely proposed, "Is you're always writing about force-fetch or steadying my dog to wing-and-shot. Most of us just want dogs that stay quiet in the blind and don't run off."
He raises a good point. I like polishments—and many of the things my dogs are trained to do are just that—but as a field trialer, gundogs are a full-time hobby for me. Certainly a hunting dog can be perfectly adequate or even exceptional if he isn't trained to the level of a trial competitor.
While certain obedience measures are simply nice layers of control for a dog to have, they're not 100-percent necessary. There are, however, certain training measures I consider mandatory—dogs who lack them have been practically done a disservice. So, here's my list.
Mandatory Training:
ComeEvery hunting dog must come when called. Dogs lacking this command will impede the hunt at best and become a safety hazard (i.e. running out onto nearby roadways) at worst.
Find Downed GameNote this doesn't require the dog to retrieve all game to hand. They just have to find it. For instance, a friend's Gordon setter never fetched birds, but would point them dead—as long as you aren't losing any game, the dog's role is adequate.
Hunt within RangePretty self-explanatory. If a dog is bumping or flushing birds out of gun range, you may as well have left him home.
Blind MannersI'd almost—almost—rather hunt without a retriever than have one making noise and bouncing about in the duck blind.
Sit/StayWhether you're crossing a fence, taking a break for water or loading the truck, every dog should know how to sit/stay.
The Polished Dog:
Steady to Wing/ShotIf a bird flushes or a hunter shoots, the dog sits or freezes in place. If a bird is shot, the dog is sent for the retrieve. Or the hunt can immediately resume without shouting for a dog that gave chase.
Honor/BackFlushers should sit when a nearby dog flushes a bird; pointers should back/honor another's point by pointing as well. Totally necessary? No, but a nice layer of control.
Retrieve to HandThe polished dog delivers all downed game to his master's hand. Not closeby, not after a few circles around him—directly to him. And, make no mistake, all breeds can be taught to retrieve. Some just require a little more care and effort.
Take Lines/Hand SignalsIn the event of a mismarked fall or blind retrieve, the highly trained dog is directed to the area the bird fell using hand signals.
Attention to WhistleDogs trained to a high level aren't just released from the truck and followed. They hunt according to the wind, of course (which you can't really train), but they're also attentive to the hunter's whistle. Whether instructed to sit, turn back or hunt closer, they respond immediately.
What would you add to these lists? Are any of the obedience measures filed under the wrong heading?