by
posted on April 26, 2022
Support NRA American Hunter
DONATE
Zeiss has introduced the Zeiss SFL 40: the newest member of the Zeiss SF line of binoculars. The Zeiss SFL (SmartFocus and Lightweight) provides traditional Zeiss optical performance combined with a compact and lightweight design. The new binoculars come in two models, the Zeiss SFL 8x40mm and 10x40mm. "Our new Zeiss SFL 40 allows users to experience special hunting moments with incredible ease by combining the advantages of high-performance binoculars with the compact design of smaller binoculars," said Tammo Lueken, head of category management hunting at Zeiss.
Design and Dimensions
"Especially when on long hunts in challenging terrain, all of the gear you carry can become a burden as every ounce adds up," Lueken explained. "That's why our primary goal was to develop binoculars that are not only lightweight, compact and tripod adaptable, but also offer incredible image quality for memorable moments in the field." Thanks to the reduced lens diameter, the use of thinner and more closely spaced lens elements, and the rugged and durable magnesium housing, the Zeiss SFL 40 retains its durability, despite its lightweight profile.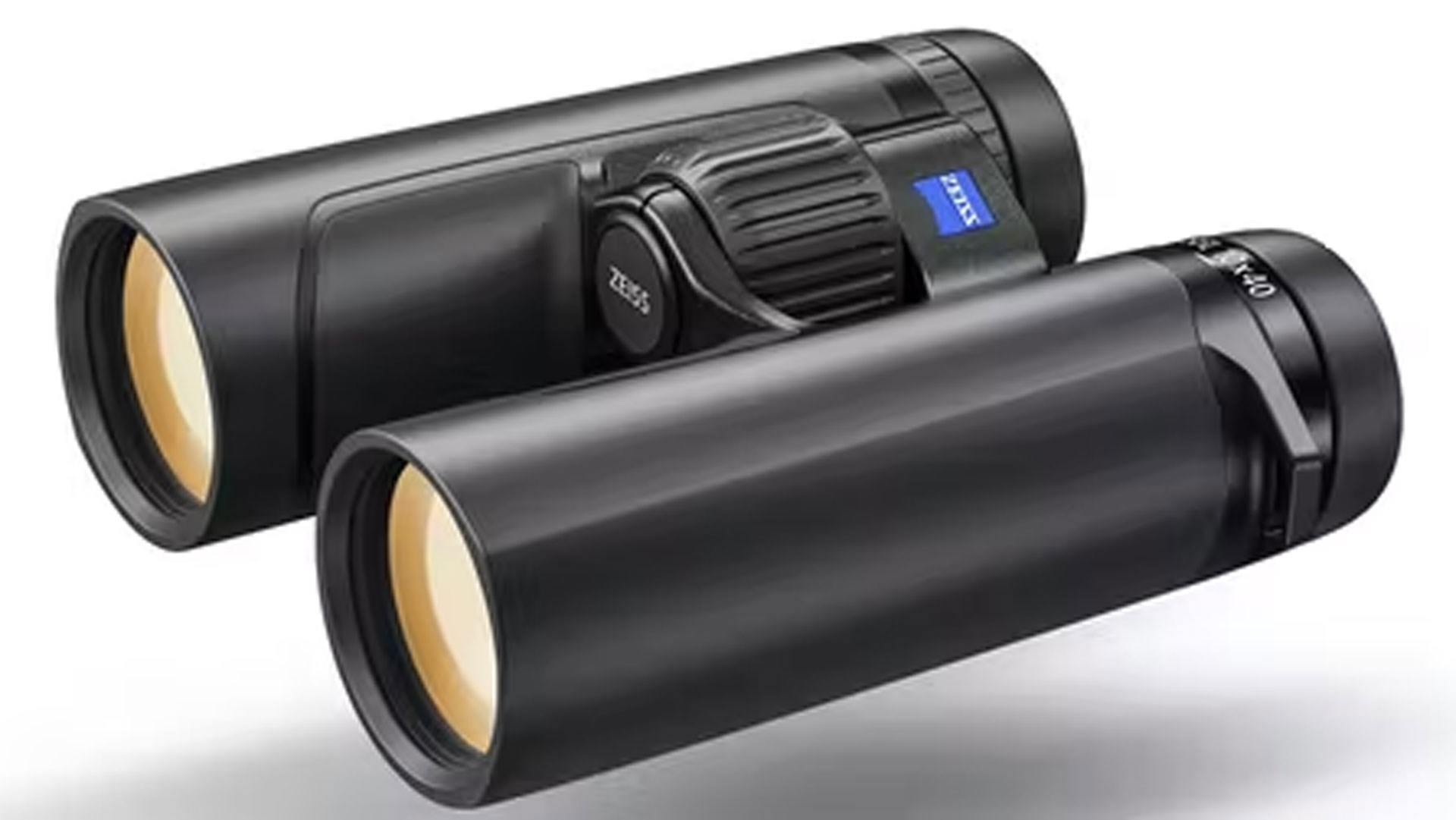 UHD Concept
The new Ultra-High-Definition (UHD) concept offers color fidelity and high image resolution thanks to a combination of optimized lens coatings and a sophisticated optical design, for a natural and immersive viewing experience. The 90-percent light transmission and T* multi-coating are designed to deliver an impressive image, even in twilight conditions. Zeiss's proprietary FieldFlattener technology provides edge-to-edge clarity, with a field of view of up to 420 feet at 1,000 yards on the 8x40mm model. Added to a close-focus distance of 4.9 feet, the binoculars deliver an versatile combination for viewing up close as well as at a distance. "Combining high image resolution and precise immense detail recognition, the Zeiss SFL allows hunters to observe even the slightest movements, like the flicker of a deer's ear in dense brush," Lueken reports. This is complemented by the LotuTec coating on the lenses, which guarantees a clear view even in rain and mud thanks to its beading effect.
Operation and Economics
"When observing wildlife while hunting, sometimes a few seconds can be crucial in order not to miss the perfect moment for a responsible shot. That's why it's so important that users can operate the binoculars intuitively and easily," Lueken added. Thanks to the SmartFocus concept and ergonomically positioned focusing wheel, users can focus quickly and precisely, even when wearing gloves. Using 1.4 rotations to go from close focus to infinity, the SFL offers a combination between speed and precision. In combination with the eyecups and the large exit pupil in relation to the binoculars' compact size, the Zeiss SFL promises to deliver a comfortable viewing experience, even in twilight.
For more information, please visit zeiss.com/consumer-products/us/hunting.
Specifications
 

ZEISS SFL 40

 

8 x 40

10 x 40

Transmission

90%

Magnification

8 x

10 x

Effective lens diameter

40mm

Exit pupil diameter

5mm

4mm

Twilight factor

17.9

20

Field of view (ft/1,000yds)

420 ft.

345 ft.

Subjective viewing angle

60 degrees

Close focusing distance

4.9 ft.

Diopter adjustment range

+- 4

Exit pupil distance

18mm

Interpupillary distance (IPD)

52–74mm

Prism system

Schmidt-Pechan

Coating

T*

Nitrogen filling

Yes

Water resistance

400 mbar

Operating temperature

-4/+131 °F

Length

5.7 inches

Width at an interpupillary distance of 65 mm

4.5 inches

Weight

22.6 ounces