by
posted on December 11, 2014
Support NRA American Hunter
DONATE
The pheasant ammunition market is currently dominated by high-velocity payloads. The faster, the deadlier, consumers seem convinced. And yet this philosophy ignores a certain truth: When lead pellets are accelerated to the extreme—1450 fps at the muzzle and beyond—at least a portion of the pellets at the base of the shot column are likely to be crushed, resulting in fliers and poor overall patterns.
However, Winchester's intriguing Rooster XR 12-gauge shotshell all but eliminates that tendency, thanks to arguably the most innovative shot-protecting invention since the cushioned wad. Here are five reasons it's a real breakthrough.
1. "Shot-Lok" Resin
If you cut open a Rooster XR shotshell, you'll find that the pellets appear to be suspended in a piece of hard candy. The "candy" is a proprietary resin, which eliminates air space between pellets. Thus the pellets do not smash into one another as the powder ignites, preserving pellet integrity and largely eliminating fliers.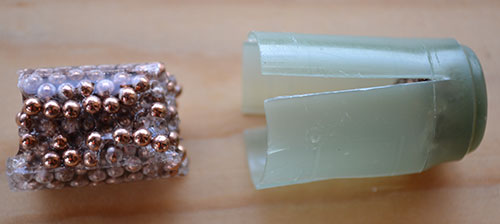 2. Comfortable Recoil
Rooster XR's velocity of 1300 fps is a refreshing alternative to today's teeth-rattling, ultra-high-velocity pheasant loads. It's plenty fast to drop birds (more on that in item No. 3) and quite comfortable to shoot.
3. Phenomenal Long-Range Patterns
Given that Rooster XR payloads exit the barrel with nearly nonexistent pellet deformation, the pellets fly true and patterns remain tight and uniform well beyond 30 yards. Employing a modified choke, I tested several 2¾-inch, 1¼ ounces of No. 5 Rooster XR shotshells at distances ranging from 20-50 yards. In short, they resulted in likely the most evenly distributed, flier-free patterns I've ever seen.
Such pattern density promotes clean kills, and certainly I found this to be the case while shooting Rooster XR during a hunt with R&R Pheasant Hunting in Seneca, S.D. Many birds were dropped stone dead at the brink of my ethical distance line.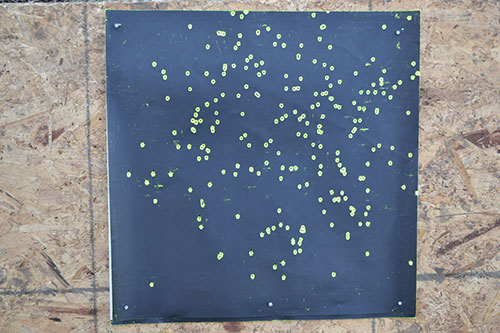 4. World-Record Performance
It's worth noting that the same resin technology is incorporated into Winchester's well-received Long Beard XR. In November, it set a NWTF Still Target Competition Record, placing 54 pellets in a 3-inch circle.
5. Responsive to Choke
That is not to suggest Rooster XR necessarily patterns tightly unless so choked. I speculated to the contrary, as I assumed the resin might perform like a slug—causing the pellets to exit the barrel as one whole, ultra-tight unit. However, the force of powder ignition fractures the resin, creating a rather traditional buffer substance. Thus the pellets are subject to conventional rules of choke constriction.
Shells are available in 3-inch, 1½ ounce or 2¾-inch, 1¼ ounce payloads of Nos. 4, 5 or 6 shot. Suggested retail price is $20-$25 per 15-round box.