by
posted on January 21, 2018
Support NRA American Hunter
DONATE
SIG Sauer has become much more than a handgun company in recent years, developing and manufacturing rifles, ammunition, optics, suppressors and even airguns. And while the SIG brand is well known in the self-defense and "tactical" markets, the company now focuses on hunting as well.
SIG Sauer quality and engineering are things hunters will immediately appreciate in the new ASP20 break-barrel air rifle; it's not just an airgun with a SIG sticker on it but instead purpose-built at the SIG Sauer factory in New Hampshire. SIG engineers and product managers spent two years developing the new air rifle. Several features set the ASP20 apart and should make it an excellent alternative to a rimfire for hunting squirrels and other small game.

For starters, the trigger in the ASP20 may be better than the one in your favorite rimfire. SIG engineers designed the two-stage MatchLite trigger to not only break crisply, but also offer eight, user-adjustable pull-weight settings from 2.5-4 pounds. A screw that adjusts pull weight is located behind the receiver; a Phillips-head screwdriver rotates it through the range of adjustment.
Requiring 33 pounds of force, the ASP20 is easier to cock than many break-barrel, gas-piston air rifles with a similar power range. (Others often require 48-52 pounds of cocking force.) Thanks to an action that is larger in diameter but shorter in length than those found in most other air rifles, the GlideLite cocking mechanism's pivot point has a mechanical advantage for better leverage.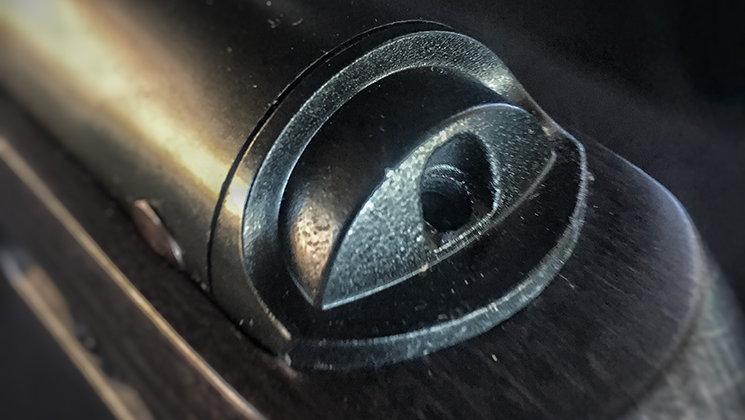 "The ASP20 is unique—a true game-changer in the break-barrel market with its unrivaled trigger system and cocking mechanism—and it is the first airgun built at SIG Sauer's state-of-the-art manufacturing facility in New Hampshire," said Joseph Huston, vice president and general manager of the SIG Sauer Airgun Division. "We have adapted many of our firearms technologies in the design and production of the ASP20. The reliability and durability is unrivaled, and it's incredibly fun to shoot."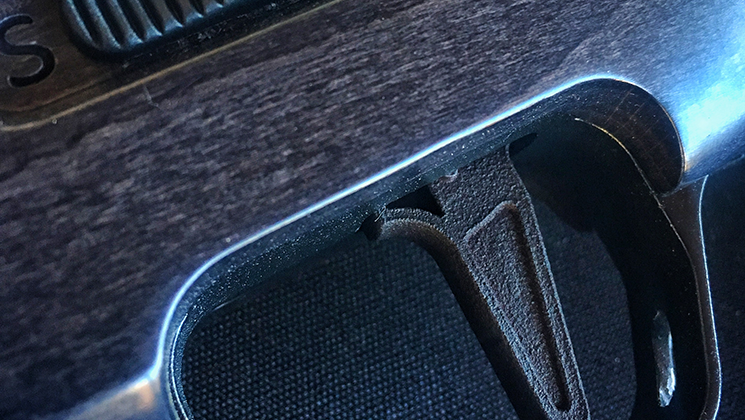 Hunters can expect the ASP20 to be accurate, too. It uses SIG's proprietary breech-locking system that precisely aligns the barrel to the action for consistent accuracy. The key to the system is a pair of wedge-shaped ribs that run for a couple inches on either side of the barrel at the breech. They mate with the receiver when the breech is closed and keep the junction under tension, eliminating the barrel-droop issue that plagues break-barrel air rifles. The steel barrel is rifled by SIG technicians at the New Hampshire factory and comes equipped with an integral sound dampener.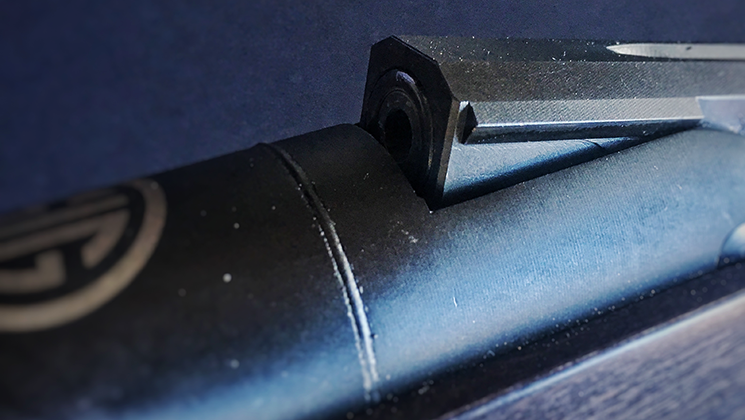 This is a full-sized air rifle with some heft as well as power. SIG says the .177-caliber ASP20 produces a muzzle velocity of 1021 fps with an 8.64-grain pellet for 20 ft.-lbs. of energy, while the .22-caliber rifle drives a 14.65-grain pellet to 841 fps at the muzzle for 23 ft.-lbs. of energy. Both the .177- and .22-caliber versions are available with a full-size wood or synthetic stock. The ASP20 does not have sights, but a rail on the receiver makes mounting an optic easy. SIG Sauer also plans to introduce a 4X-12X-44mm airgun-specific scope with an adjustable objective in its Whiskey3 line later this spring. The ASP20 air rifle has an MSRP of $399.99-$489.99, depending on stock; the Whiskey3 scope has an MSRP of $359.99.
For more information, go to sigsauer.com.