by
posted on March 27, 2015
Support NRA American Hunter
DONATE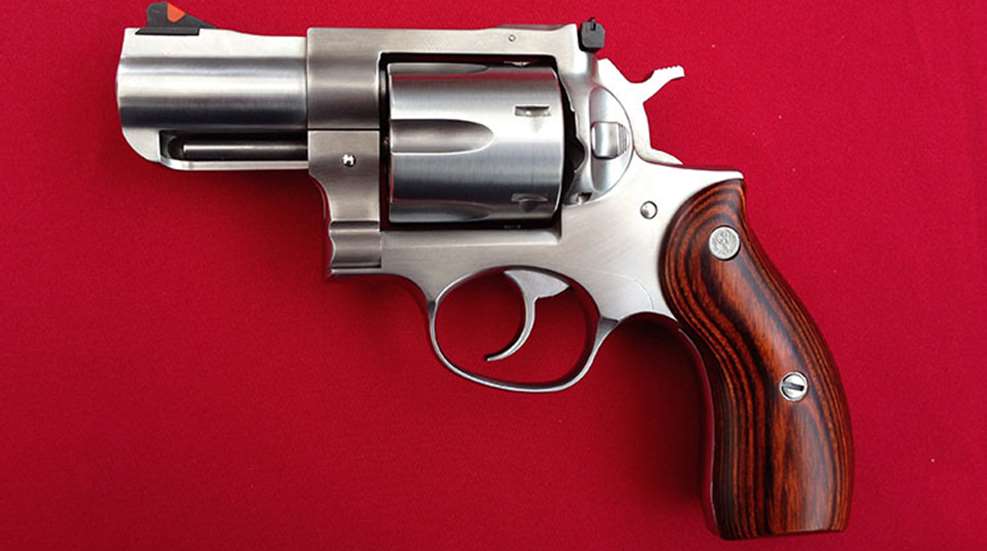 Not all handgun hunts end with that first, carefully placed shot taken at the end of a silent stalk. Many times the animal is only wounded and heads for dense cover. Sometimes the animal is initially spotted entering dense cover and the entire stalk takes place in very thick brush where visibility is no more than a few yards or even feet. In these scenarios a long-barreled revolver with scope is not the best equipment to have on hand. Here one wants a fast handling, downsized revolver with iron sights and the power to stop a potential frontal attack instantly. This is when you wish you had the new stainless Ruger Redhawk 44 Mag. with a 2.75" barrel carried in an easily accessed belt holster. This is the kind of moment for which the Ruger was designed and destined. Here are five things you need to know.
1. It packs plenty of firepower.
The fast-handling, compact revolver carries six rounds of fight-stopping 44 Magnum all of which can be dispensed very rapidly firing double action with the Redhawk's extremely smooth trigger system. And keep in mind, any animal can be dangerous when wounded and cornered.
2. It's easy to draw.
If for any reason you need both hands free for a moment and have to holster the gun, a good belt holster makes it available as quickly as you learned to draw in your defensive pistol training class.
3. It's rugged and dependable.
Features include corrosion resistant stainless steel construction, a small grip easily grasped and manipulated by different sized hands, and highly visible, quickly acquired sights that can be adjusted for whatever load you choose for your hunt. The rugged Redhawk will outlive you and be passed on to your descendants for continued reliable service.
4. It's versatile.
Between 44 Special and 44 Magnum ammunition there is a load available that's suitable for just about any animal you'd care to hunt. Find a power level you can handle and that's appropriate for your chosen game.
5. It can be precise.
The single action capability allows the placement of a single, precise shot should you get such an opportunity at ranges beyond powder burn distances.
Most handgun hunters choose their sport because they prefer the challenge of the "short gun." Imagine the enhanced satisfaction of taking game with a "snub nose" viewed by others as strictly a short range, defensive weapon. And if the final moments of the hunt turn into a true defensive engagement, your appreciation of the Redhawk and sense of satisfaction will soar to new heights!