by
posted on October 2, 2023
Support NRA American Hunter
DONATE
Remington Ammunition has announced its newest Nitro-Steel load: Nitro-Steel Duplex. As the name implies, these Duplex shells are loaded with a combination of two different sizes of steel shot, designed to optimize performance across all distances. The blend of high-velocity magnum steel payload promises to create concentrated patterns up close with smaller shot, while larger shot is made to deliver robust impact nearby, while still maintaining sustained energy for longer distances.
Nitro-Steel Duplex offers peak performance with a choice of four different shot combinations, currently featuring 2x4 and 2x6 shot sizes available. These have always been an incredibly popular combination with waterfowl hunters, as they provide a fine balance between hard-hitting heavies, and a large projectile count. The shells also feature a power piston wad, which cushions shot and performs well across a wide range of choke tubes. The hull, meanwhile, has a high base with a durable head, and boast drab colors to avoid flaring birds.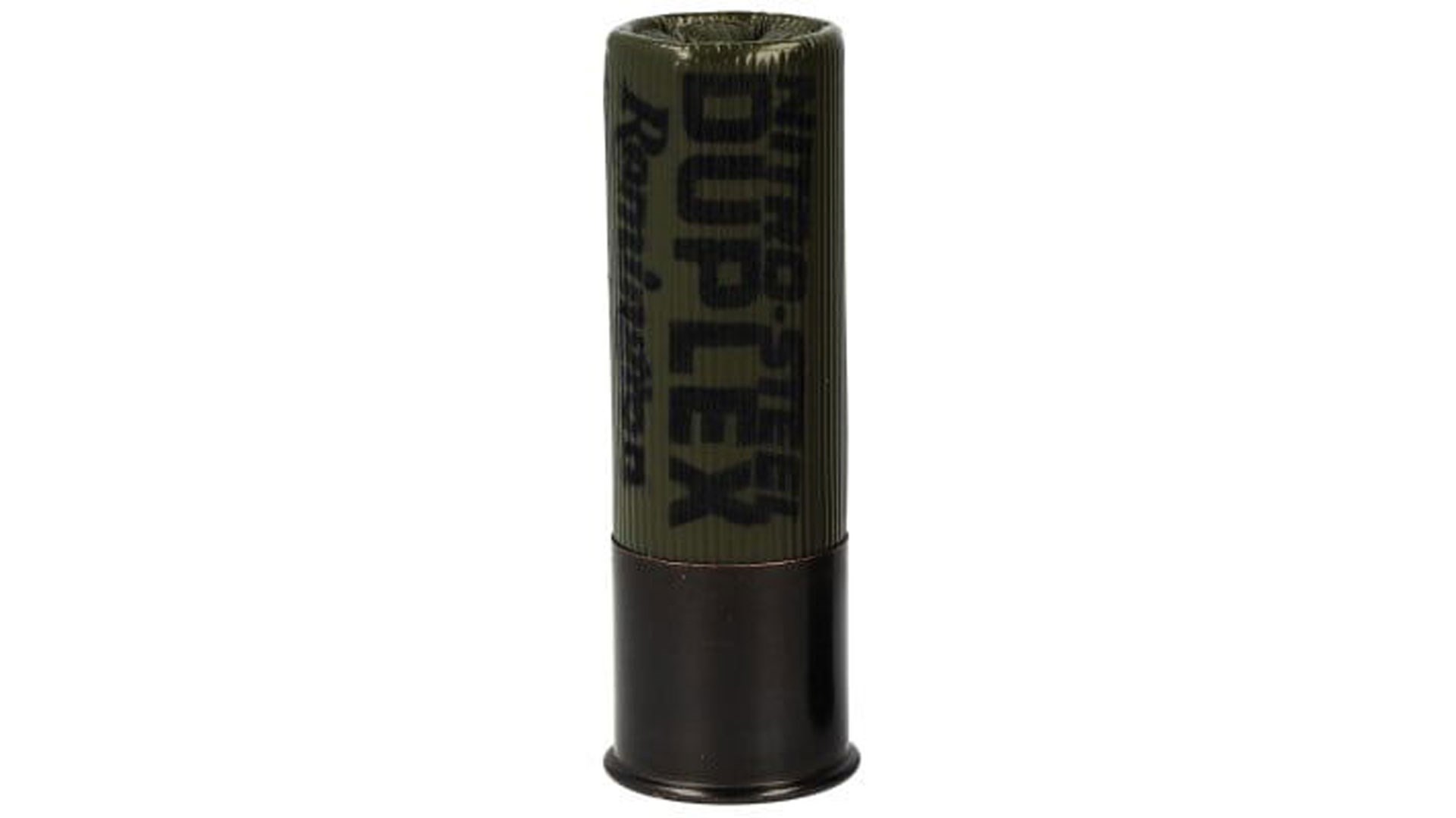 "Designed with the needs of avid waterfowl hunters in mind, we're thrilled to announce the new Nitro-Steel Duplex," said Remington's product line manager Ronnie Evans. "Big Green is working around the clock to produce the best shotshell ammunition available. Loaded with top-tier Remington components, Nitro-Steel Duplex serves as the ultimate waterfowl load of the season."
While not currently available, BBx2 and BBx4 Nitro Steel Duplex are slated to become the next products available. Featuring even more sizeable shot, these loads are meant for hunters for whom hard-hitting impact, is everything.
Part No. / Description / MSRP
R20323 / 12 Gauge, BBx2 Shot Size / $39.99
R26643 / 12 Gauge, 2x6 Shot Size / $39.99
R26645 / 12 Gauge, BBx4 Shot Size / $39.99
R20321 / 12 Gauge, 2x4 Shot Size / $39.99
To learn more about Nitro-Steel Duplex, and the many other products Remington has to offer, visit remington.com.