by
posted on November 14, 2019
Support NRA American Hunter
DONATE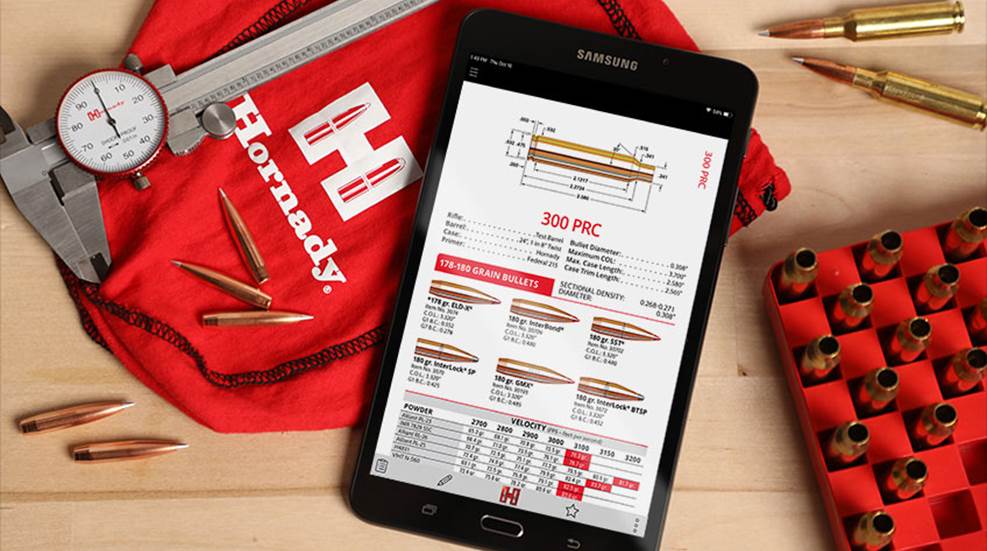 Hornady
has compiled the information from their well-known 
Hornady Handbook of Cartridge Reloading, 
and made it
available as an app
on both the
Apple
and
Android
stores. Like its
physical counterpart
, the app provides detailed reloading information for a plethora of handgun and rifle cartridges.
The freely-downloadable app includes 
hundreds of pages of reloading information, bullet guides, tips and techniques, and limited free data on recent offerings like the 6 mm Creedmoor, 6.5 PRC and 300 PRC. Beyond this basic level, handloaders only pay for the information they want or need. The entire handbook can be purchased, access to it can be bought on a subscription basis, or detailed information on each cartridge can be purchased for $0.99 each.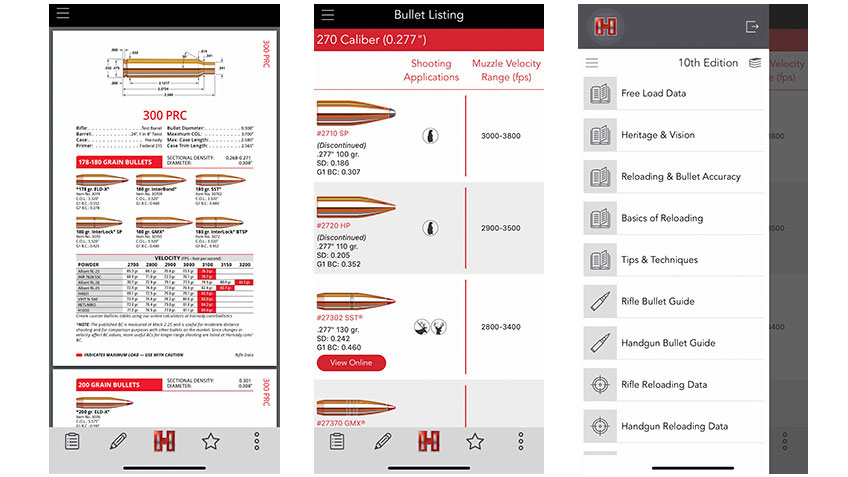 The app features over 200 calibers with a variety of loads using Hornady bullets, including A-Tip Match, ELD Match and ELD-X bullets. Velocity and powder charts are included with each cartridge for easy reference. Reloaders will find a substantial lineup of new powders, including Power Pro 2000 MR; IMR4451 and 7977; CFE Pistol; BE-86; Reloader 23, 26, 33 and 50; Accurate LT-30 and 32; and some offerings from Shooters World. Established powders like Reloader 17, Superformance and LeverEvolution have also been expanded.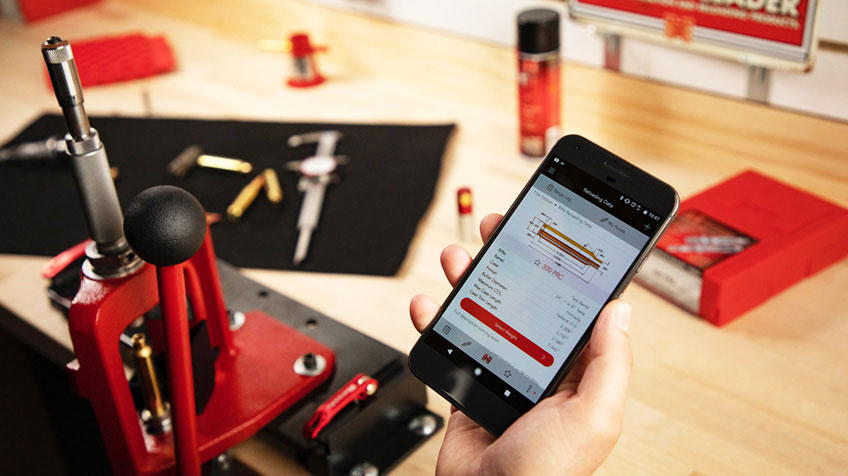 Should the entire handbook be purchased ($19.99), the customer will receive a download of the 10th edition Hornady Handbook of Cartridge Reloading. The subscription similarly permits users access to the 10th edition at $19.99 per year, while adding access to all the new data developed for the next edition, and automatic updates as more data is developed. Plus, subscribers will receive a printed edition of the 11th Edition of the Hornady Handbook of Cartridge Reloading when it's released (estimated Fall 2020).

For more information on this new offering from Hornady, please visit hornady.com/reloadingapp.

Additional Reading:
Review: Hornady Subsonic .30-30 Winchester Ammo
Review: Hornady Handgun Hunter Ammo