by
posted on March 31, 2021
Support NRA American Hunter
DONATE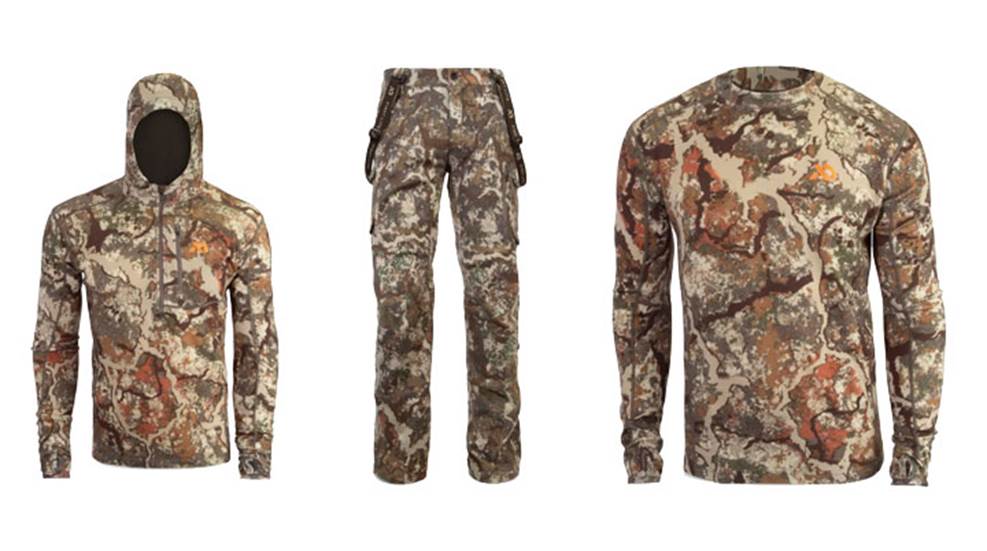 First Light
has debuted a new proprietary camo line called Specter, designed specifically for avid whitetail hunters. "Designed," in this case, is almost an understatement, as it is actually generated by an algorithm programmed to mimic naturally-occurring patterns in the wild. Not relying solely on computations of course, First Lite also worked with seasoned whitetail hunters to field test the product, in an effort to ensure efficacy. Further emphasis was placed on making the pattern effective in a wide variety of environments and seasons. 
"The Specter line brings First Lite's whitetail hunting gear into the next generation and gives a new competitive edge to whitetail hunters." said Mark Kenyon, member of First Lite's Whitetail Pro Team and host of the Wired To Hunt Podcast. "Before bringing the product to market, we spent weeks in the field with some of the top whitetail hunters in the country and the positive feedback has been resounding. My personal experience has mirrored that. When it comes to concealment, I know that if I do my job right the pattern will do the rest. This is sure to be my go-to camouflage for elevated whitetail hunts for years to come, and we could not be happier to be sharing this line with our customers and partnering with some of the top brands in the outdoors industry so that Specter is available on guns to boots and everything in between."

For more information on this new pattern, and the pieces it is offered in, check out firstlite.com.