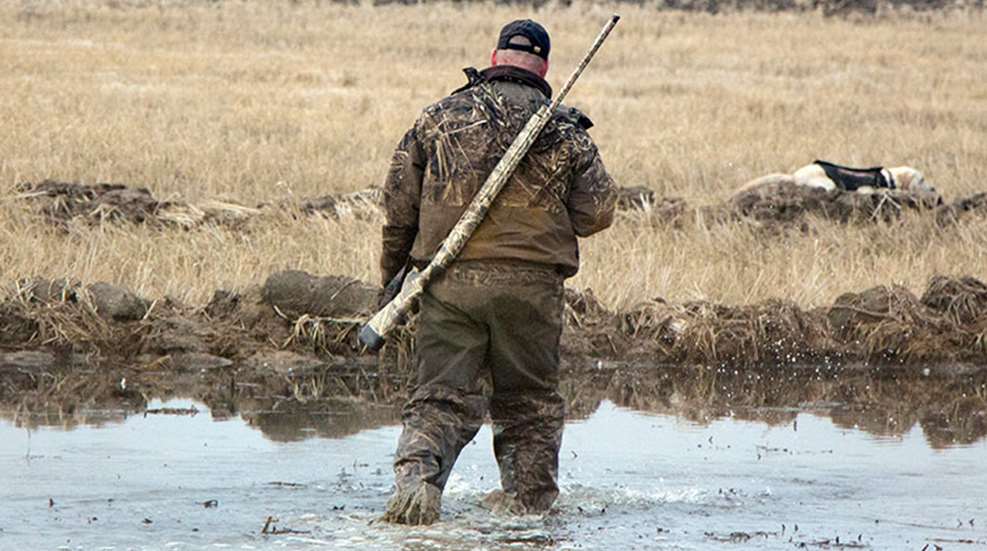 Roughly 14.7 million hunters walked and stalked the nation's forests, marshes and woodlots each fall from 2009 through 2013, according to license data compiled by the U.S. Fish and Wildlife Service. But year to year, it was never the same 14.7 million hunters going afield. On average, individuals comprising America's annual hunting army come from a pool of about 22 million. In fact, although the numbers vary by state, about one-third of the names on the active hunting roster rotate in or out each autumn.
Most hunters who rotate out don't leave for good, however. In most cases, they intend to return the following fall. But any number of obstacles and circumstances keep them at home when hunting season rolls around. If those obstacles disappear the next year, they resume hunting.
Those who study the U.S. hunting population refer to this annual rotation as "hunter churn." We're learning more about the factors affecting this churn every year, thanks to computerized license-selling programs that can track individuals by customer numbers. In fact, if a 10-year-old starts hunting this fall, wildlife agencies will know every license he buys between now and the day he dies, as well as how many seasons he didn't hunt or traveled out-of-state to hunt.
A 2009 study by Southwick Associates for the National Shooting Sports Foundation (NSSF) first documented that the pool of American hunters is roughly 50 percent larger than the number of licensed hunters any given year. In other words, for every two hunters afield each year, one hunter stays home.
The NSSF study, which analyzed hunting-license sales in 17 states, estimated 21.8 million Americans hunted at least once the previous five years. It also found 78 percent of U.S. hunters who bought a license in their home state one year bought one again the next. However, only 35 percent bought a resident hunting license five straight years, while about 40 percent bought a license only once or twice in five years.
"In 2014, our deer-hunting churn rate was 28 percent. That means roughly three of 10 deer hunters who bought a license in 2013 didn't buy one in 2014."
Individual states analyzing their license sales report similar patterns. Wisconsin, for example, identified more than 1.01 million hunters who bought at least one deer license from 2005 through 2011. Even so, its annual sales averaged 636,299 for gun-deer licenses and 256,808 for archery licenses, with about 87 percent of bowhunters also buying gun licenses. That put Wisconsin's net individual deer-hunter license sales at about 670,000 annually—about 330,000 short of its 1.01 million pool.
Wisconsin's Automated License Issuance System (ALIS) identified a core group of 393,566 hunters (39 percent) who bought at least one deer license all seven seasons. Further, another core group of 91,018 hunters bought a license six of seven years. That means roughly half of Wisconsin's deer hunters miss at least one season each seven years.
When the Wisconsin Department of Natural Resources analyzed license sales further, it learned about 28.5 percent of its deer-hunting roster changed annually, about double what was long assumed. In other words, its hunting population is not the hard-core force the agency once believed.
What do such numbers mean? Some analysts cheer that hunting draws from a pool 50 percent larger than once thought. Now, if only they could keep more hunters afield each year. "In 2014, our deer-hunting churn rate was 28 percent," said Keith Warnke, Wisconsin's "Learn to Hunt" coordinator. "That means roughly three of 10 deer hunters who bought a license in 2013 didn't buy one in 2014. But it also means three of 10 who didn't buy a deer license in 2014 will buy one this year. If we could cut our churn to 21 percent, the resulting revenue increase would equal a $5 license-price increase. So yes, churn rates have cold, hard implications for hunting and wildlife management programs."
The NSSF study and state-agency studies cite "causal hunters" as the main force in churn. "In Wisconsin, we sell half of our 600,000-plus gun licenses the week before deer season," Warnke said. "When they check their schedule for opening weekend and see their kid has a choir recital, their wife has to work, their buddy is feeling sick, or the forecast calls for high winds and cold rain, suddenly they're not so eager to hunt. That's what we find when studying why people drop in and drop out. I'm not sure how wildlife agencies can address personal issues like those."
Therefore, Wisconsin and other agencies are launching more adult-focused hunting introductions, offering online hunter education classes and trying to remove as many "bureaucratic" obstacles as possible. At the same time, they're starting to track which recruitment and retention programs deliver the most consistent license sales.
Meanwhile, some agency officials suggest better marketing efforts. Brian Blank, the Kentucky Department of Fish and Wildlife Resources' public affairs director, said the Bluegrass State has a hunter churn rate of about 15 percent, roughly half the rate of Wisconsin's. Even so, Blank isn't relaxing.
"Hunting is a great story we must share with the general public, but marketing isn't in the DNA of most wildlife agencies," Blank said. "If Geico and Progressive can make insurance look cool with clever marketing, why can't wildlife agencies improve hunting's visibility? If we don't get smarter on how we invest our resources, we'll be irrelevant."