by
posted on January 17, 2018
Support NRA American Hunter
DONATE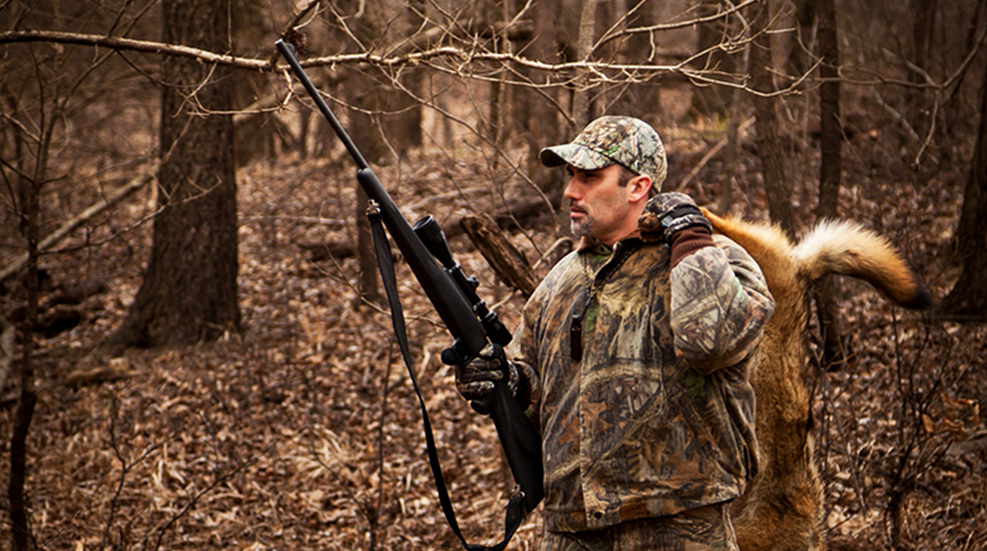 All predator hunters share a similar passion, but not all of us hunt in the same type of terrain. Nor do we all have the same budget. To that end, we've compiled a handy guide to help you find the right predator rifle for you and we've also offered a solid optic choice to round-out your rig. Whether you're chasing fox in the thickets of Michigan or coyotes and bobcats in the wide-open prairies there's a gun on this list that will work for you.            
The Long-Range Rifle
What it is: Heavy. These dedicated target rifles aren't designed for long walks in coyote country, but when you need to reach way out into the sagebrush these guns work.

Top Choice: Savage 110 Varmint
With its 26-inch barrel and ten-pound (unscoped) bulk the Savage 110 Varmint is a stay-put predator rifle. While you won't be carrying on long hikes through the desert, you'll appreciate its complete lack of recoil, smooth AccuTrigger, oversized bolt handle, thoughtfully-positioned tang safety and pinpoint accuracy. The latest upgrade to these rifles is the AccuFit stock system that quickly adjusts length of pull and comb height for a custom fit. You can spend easily spend big bucks on a long-range predator gun, but this rifle will reach out and silence song dogs and doesn't cost a fortune. It's available in .204 Ruger, .223 Rem, and .22-250 Rem. MSRP: $749; savagearms.com.

Runner-up: Ruger Hawkeye Varmint Target Rifle
With Ruger's classic CRF action mated with a heavy 26-inch stainless steel barrel and beavertail laminate stock, the Hawkeye Varmint Target Rifle is a bit spendy, but it's worth it. MSRP: $1,139; ruger.com.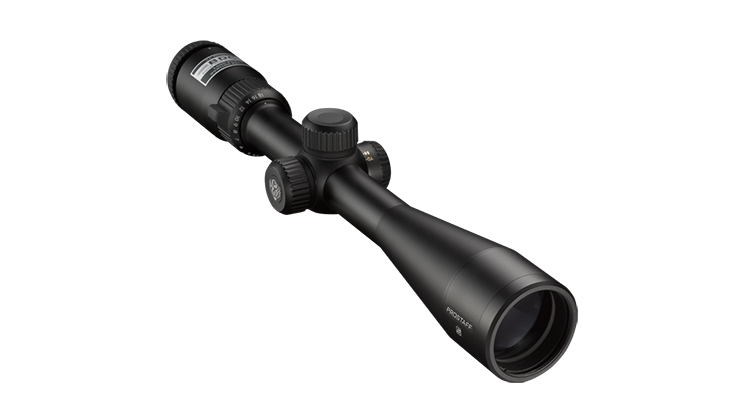 Optic: Nikon PROSTAFF 5 4.5-18x40
These rifles beg to be topped with a high-power variable optic like Nikon's PROSTAFF 5 4.5-18x40. If you choose that scope opt for the XR custom engraved turrets which are matched to your favorite hunting load, greatly simplifying long range shooting. MSRP: $449.95; nikonsportoptics.com.
■ ■ ■
The Budget Predator Rifle
What it is: A rifle that will put predators down and money in your wallet.

Top Choice: Ruger American Rifle Predator
Ruger's no-frills American Rifles have won over hunters with their combination of excellent performance and superb reliability in an affordable package. The Predator model comes with a durable, lightweight Moss Green injection molded stock, a Ruger Marksman adjustable (3-5 pound) trigger and a heavy, tapered, threaded barrel. Ruger's Power Bedding system helps produce excellent accuracy and the three-lug bolt design allows for a short bolt lift for rapid cycling and fewer mashed knuckles. There are several caliber options including .204 Ruger, .22-250, .223, and the versatile new 6mm Creedmoor as well as magazine options that increase capacities up to 10 rounds. MSRP: $529; ruger.com.

Runner-up: Thompson/Center Compass
The Thompson/Center Compass incorporates a three-lug bolt design with a threaded 5R rifled barrel and a slick rotary magazine. The trigger pull is good, the three-position safety is a bonus, and the stock is basic but comfortable. Accuracy with these rifles is excellent. MSRP: $399; tcarms.com.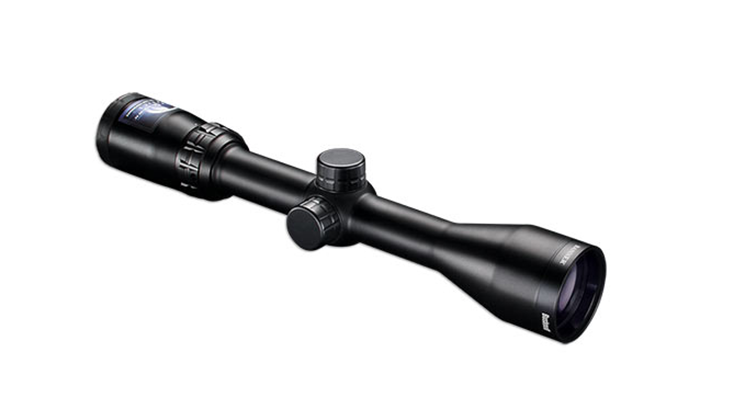 Optic: Bushnell Banner
Bushnell's Banner line of riflescopes offer Dawn & Dusk Brightness lens coatings, are dry nitrogen filled and are waterproof, shockproof and fogproof. There's nothing extra fancy about these scopes, but they work well for most applications and cost around $100. MSRP: ~$100; bushnell.com.
■ ■ ■
The Heavy-Cover Rifle
What it is: A compact, lightweight predator rifle for hunting cats, foxes and coyotes in dense brush. They are also perfect for those who have to hike long distances or climb in search of game.

Top Choice: Howa MiniAction Rifle
The bolt of Howa's ultra-compact MiniAction Rifle measures just 6 inches long and weighs around 10 ounces, which makes it one of the lightest rifle actions on the market. With a 20-inch #1 contour barrel the Mini Action rifle tips the scales at 5.7 pounds and measures under 40 inches in total length, making it ideally suited for hunting in thick brush or walking miles while making multiple calling setups. These rifles are available in .204 Ruger, 222 Rem and .223 Rem as well as 7.62x39 and 6.5 Grendel, so there are a wide array of caliber options depending upon the type of predators you plan to hunt. Each Mini Action rifle is equipped with a durable, comfortable synthetic stock and there are a number of different color options. With MSRP pricing starting at $652 these rifles are also a great bargain. MSRP: Starting at $652; legacysports.com.
Runner-up: Kimber Adirondack
The barely-there Kimber Adirondack weighs just 4 pounds, 13 ounces. Those weight savings come from a combination of a synthetic stock, light-contour 18-inch threaded barrel, a stubby action and skeletonized and fluted metalwork. It's not available in most of the traditional predator cartridges, but in 6.5 Creedmoor, .300 Blackout, 7mm-08 Rem or .308 Win., it will do the job. MSRP: $1,768; kimberamerica.com.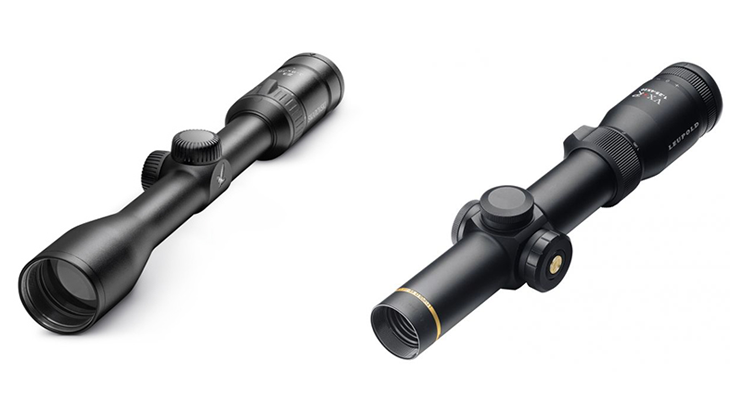 Optic: Swarovski Z3 3-9x36/Leupold VX-R 1.25-4x
In keeping with the spirit of minimizing mass, check out Swarovski's 12-ounce Z3 3-9x36 riflescope. It offers Swarovski quality and clarity with a price tag well under a grand. MSRP: $777; swarovskioptik.com.
If you're looking for a lower-power variable that's perfect for really close-range shooting then check out Leupold's VX-R 1.25-4x with FireDot Illuminated Reticle. MSRP: $649; leupold.com.
■ ■ ■
The Ultimate Predator AR
What it is: The nearly-perfect predator rifle. ARs offer fast follow-ups, outstanding accuracy, and the versatility of a completely customizable platform.

Top Choice: Savage MSR 15 Valkyrie
Savage was a little late to the AR game, but the brand has gained ground quickly on the competitors. The company's newest offering, the MSR 15 Valkyrie, comes with an Elite Series FDE fore-end, upper and lower, an 18-inch 5R rifled barrel, an adjustable 2-stage trigger, Magpul UBR Gen 2 buttstock and much more. The biggest news about this rifle, though, is probably the caliber for which it is chambered—the new .224 Valkyrie. Developed by Federal Premium, the Valkyrie is supersonic to 1,300 yards, offering a nearly yardstick-flat trajectory and plenty of power for even the largest predators at extended ranges. Though the MSR 15 Valkyrie isn't marketed as a predator rifle per se, it's certainly a great option for any hunter. This rifle isn't cheap, but it's in a class by itself. MSRP: $1,499; savagearms.com.

Runner-up: Nosler Varmageddon AR Rifle
Built by Noveske Rifleworks for Nosler, the Varmageddon AR Rifle was designed from the ground-up for varmint and predator control operations. Every feature on this rifle is first-rate, from the Geissele SD-E trigger to the PRS Gen 3 stock to the FDE finish. It's also available in 22 Nosler, which is a standout predator cartridge. It's expensive, but rifles of this quality are worth the splurge. MSRP: $2,869; nosler.com.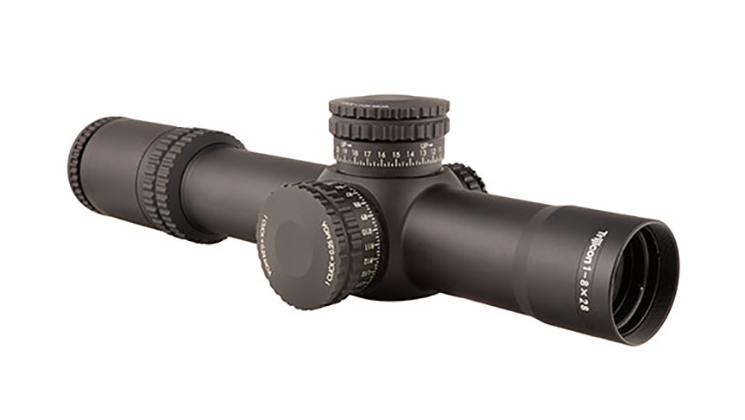 Optic: Trijicon AccuPower 1-8x28
Trijicon's AccuPower 1-8x28 riflescope offers battery-operated illumination, a generous 34mm main tube, true 1X magnification (for fast shots on incoming animals), 8X zoom range and superb low-light clarity. MSRP: $1,699; trijicon.com.
■ ■ ■

The Perfect Rimfire Rifle
What it is: A light, low-recoil, quitter alternative to the above centerfire options

Top Choice: Ruger American Rimfire
These American-made turnbolt rimfire guns check all the boxes for an ideal medium-range predator rifle. Lightweight? Yep—just six pounds. Good trigger?
Ruger's
Marksman model, which is crisp and user-adjustable down to three pounds. Accurate? Amazingly so. Affordable? Check. Other key features include an adjustable synthetic stock, optional threaded muzzle, integral 3/8-inch rimfire bases machined to the receiver (which is also drilled and tapped for Weaver #12 bases), and a slick rotary magazine. The
American Predator
is available in .22 LR, .17 HMR and .22 WMR, so they're ideal for a wide variety of predator control applications.
MSRP: Starting at $359; ruger.com.

Runner-up: CZ-USA CZ 455 American Combo

CZ-USA's CZ 455 American Combo
rifle allows you to quickly switch from .22 LR to .17 HMR by removing a total of four screws and replacing barrels. The pre-fit, drop-in barrels eliminate headspacing issues, so you essentially get two ultra-accurate rimfire predator rifles for under $600.
MSRP: $557; cz-usa.com.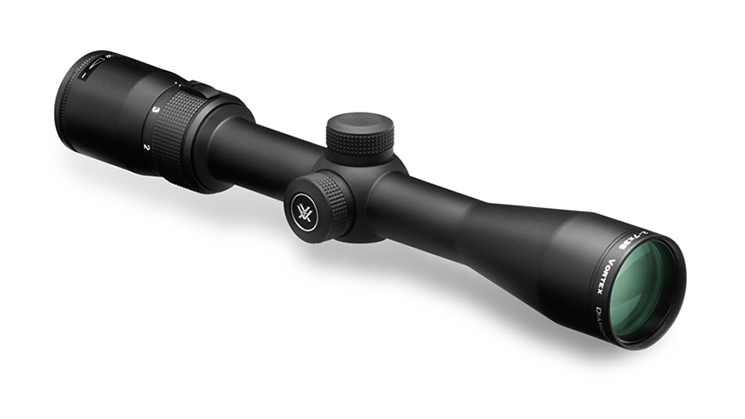 Optic: Vortex Diamondback 2-7x35 Rimfire
Vortex's Diamondback 2-7x35 Rimfire
scope is built from aircraft-grade aluminum alloy and offers a 50 yard parallax, perfect for rimfire predator rifles. It measures just 11.6-inches long and weighs a little over 14 ounces, so it won't add a lot of bulk to your predator gun. It's also a bargain.
MSRP: $259.99; vortexoptics.com.

The Crossover Predator Rifle
What it is: One gun that will handle both predator control duties and big game hunting

Top Choice: Weatherby Vanguard Synthetic
Weatherby's Vanguard Synthetic
offers MOA accuracy from a sporter-type rifle and it works just as well on varmints and predators as it does on big game. The two-stage trigger is very good, the synthetic Griptonite stock has soft-touch panels in the fore-end and pistol grip and this rifle is available in a wide array of calibers including the flat shooting .240 and .257 Weatherby Magnums. Roy Weatherby used the latter cartridge to kill a cape buffalo—which I can't recommend—but for long-range shooting on predators and deer-sized game the .257 is hard to beat. If versatility is what you need then this should be your weapon of choice.
MSRP: $649; weatherby.com.

Runner-up: Browning X-Bolt Varmint Stalker Mossy Oak Brush
Count me among the many fans of
Browning's
accurate
X-Bolt rifles
. This gun comes equipped with a Feather trigger, tang-mounted safety, an Inflex recoil pad, bolt unlock button and the slickest rotary magazine in the business. There are a number of caliber options but the .243 Win. and 6.5 Creedmoor models are the most versatile for hunters wanting a predator rifle that serves double-duty on big game.
MSRP: $939.99; browning.com.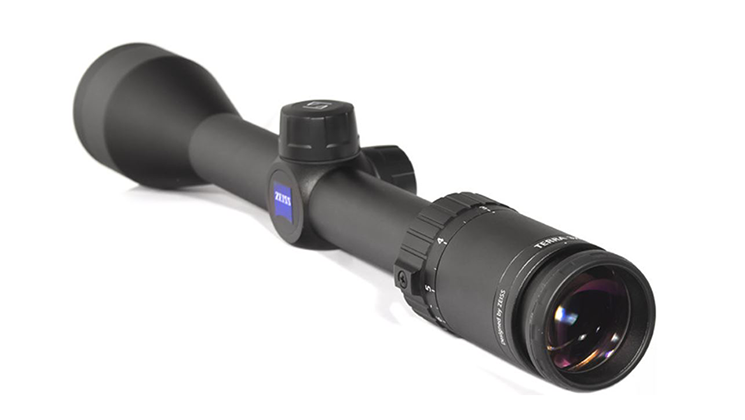 Optic: Zeiss Terra 3X 3-9x42

Check out the feature-laden
Zeiss Terra 3X 3-9x42
. It's a really great optic in a versatile configuration that's affordably-priced.
MSRP: $444; zeiss.com.