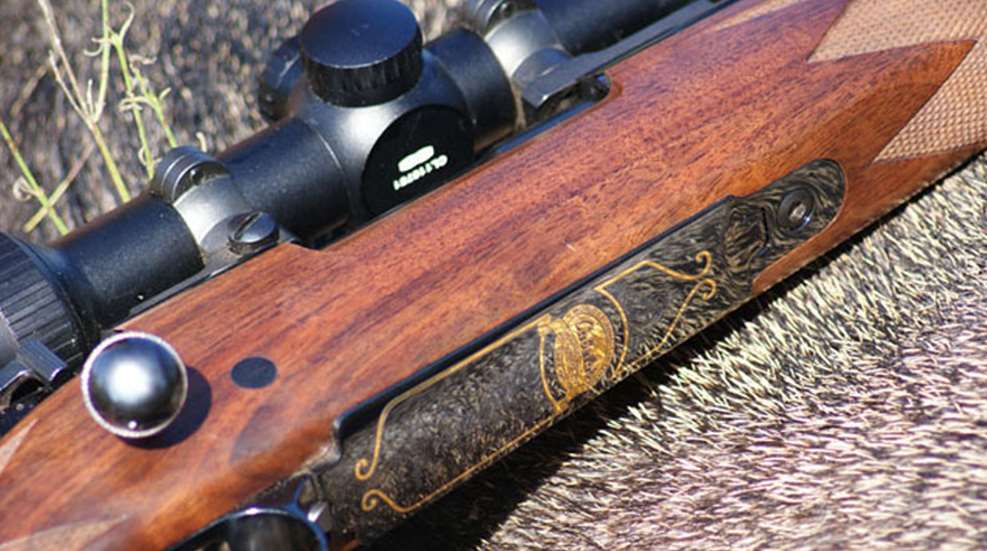 What's the point of having fine rifles if you can't use them? We journeyed to Kingsville, Texas to meet up with Cabela's Corporate Communications Manager, Joe Arterburn, at King Ranch in search of javelina and of course, the other white meat—wild pigs.
Gallery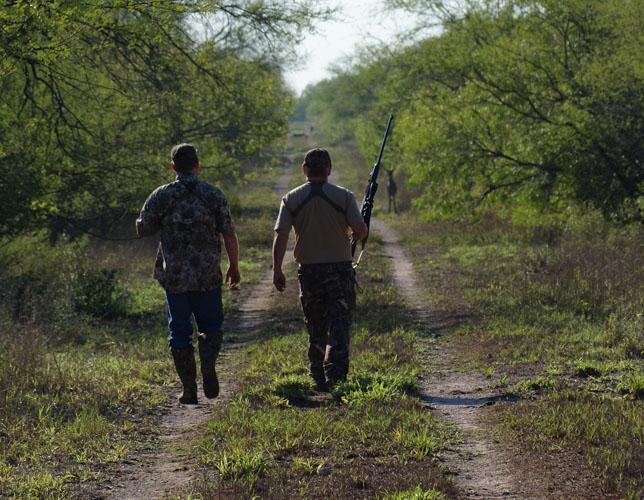 The Stalk
The stalk is on and it's obvious that the whitetail know they aren't the ones we are after.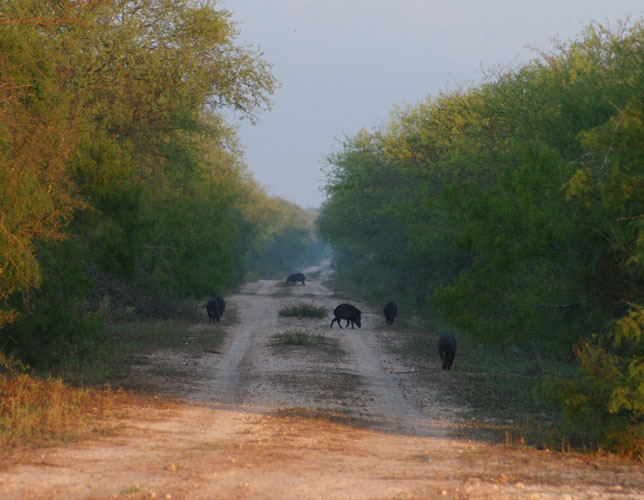 Morning Snack
The morning mist rose as javelina poured into the two tracks for a snack. They didn't hang around long before frantically escaping into the thick, bristly cover encompassing the 825,000-acre King Ranch.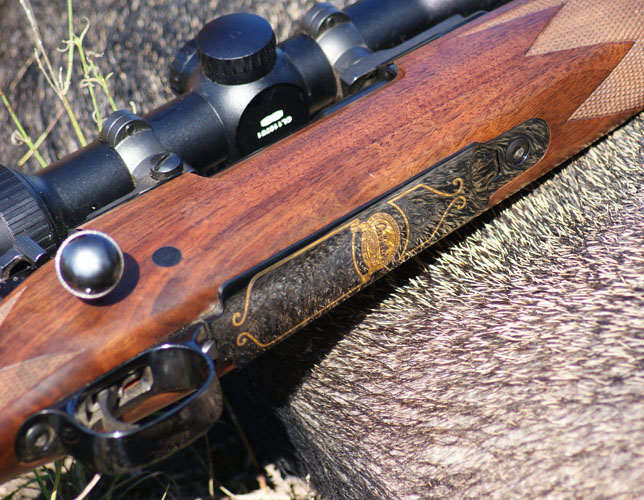 Can't Wait To Go Back
Fine rifles and quality management led to a successful journey leaving bright memories forever. We hope to return to King Ranch and continue where we left off.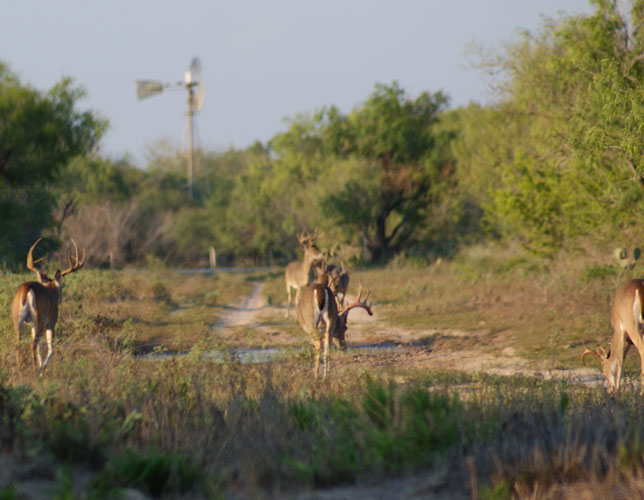 Whitetails
Conservation and ranch management truly shows as we came upon some quality whitetails. The only shooting done of these guys was with our cameras, unfortunately.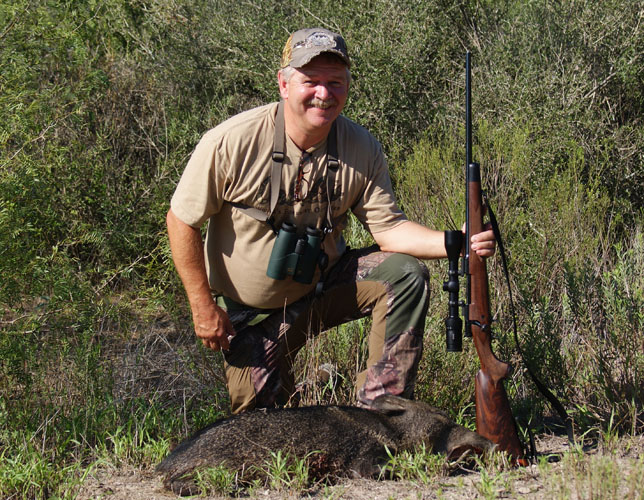 Javelina Down
Cabela's Winchester Model 70 chambered in .257 Roberts did the job. What a great javelina and beautiful gun Joe!
The King Ranch
What a beautiful morning in south Texas to be at King Ranch. The butterflies began migrating into our stomachs, replacing an amazing Texan breakfast. Thoughts of huge pigs and copious numbers of javelina engulfed our minds as we laid down a game plan with our guide.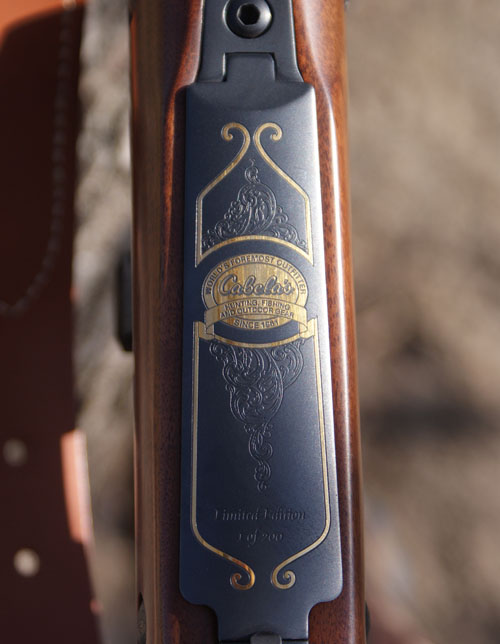 Custom Classics Collection
As you may remember, last year was a big year for Cabela's: The company celebrated its 50th anniversary and introduced rifles that were specific to the big Five-O. With the commemorative line being a success, Cabela's decided to continue the saga with Cabela's Custom Classics Collection, offering a wider scope of firearms and calibers.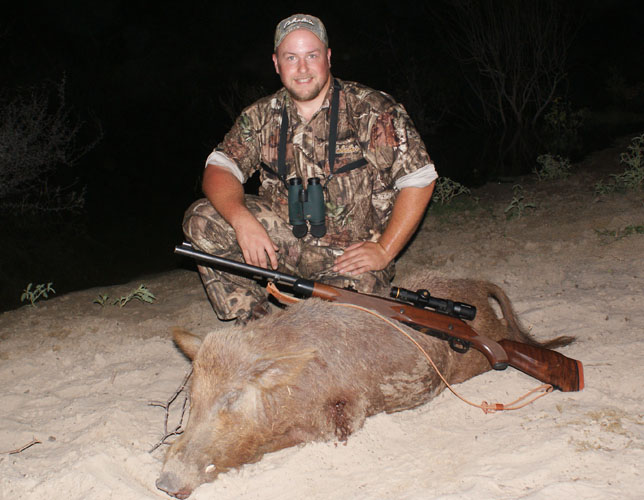 The Model 70
The Winchester Model 70 .375 H&H rang the dinner bell on this nice boar, a rewarding experience after many hours of pursuit in the hot summer sun.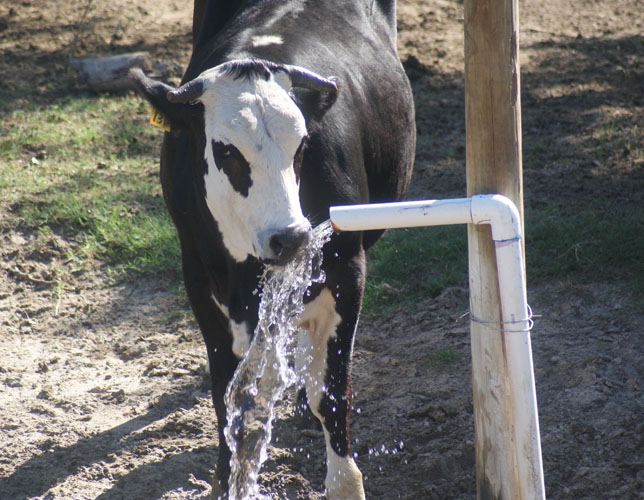 Unexpected Guests
The midday sun brought cattle to the watering holes. We hoped the pigs would follow.
Some Fine Rifles
Winchester Model 70s with Super Grade stocks and Cabela's-branded floorplates added a classy touch to the .257 Roberts, .264 Win. Mag. and .375 H&H Mag. And how can I forget my favorite of the group; a color-casehardened lever-action, Pedersoli 1886/71 45-70.