by
posted on February 4, 2014
Support NRA American Hunter
DONATE
The highlight of January's Virginia Beach trip—you know, aside from shooting my first bull canvasback — was undoubtedly the celebratory meal. In addition to the cans, we shot several scaup, and the appetizer of cheesy bluebill wontons was so profoundly good and yet simple to prepare that you absolutely have to try it.
My friends Jason Lamping, a competitive barbecue grill-master, and Erinn Otterson devised this outstanding recipe:
Duck Dumplings with Brie Cream Sauce
Ingredients
• 7 ozs. brie cheese rind off
• ¼ cup white wine
• 8 ozs. heavy whipping cream
• 1 lb. duck breast
• Chipotle raspberry jam
• 24 wonton wrappers
• 3 cups peanut oil
• 2 cups red wine
• Salt
• Pepper
Directions
Duck Breasts
Braise duck breasts in oven or crock pot (low heat) with red wine until medium rare (2–3 hours) OR pan sear over medium-high heat until medium rare. Slice cooked duck breasts very thin across the grain.
Brie Cream Sauce
Over low heat combine brie, whipping cream and white wine along with a pinch of salt and pepper. Cook until cheese is melted and sauce begins to thicken.
Wonton Assembly
Brush edges of wonton wrappers with water. Place 3-4 pieces of sliced duck in the center of each wonton wrapper, fold over and pinch closed. Place oil in a small sauce pan and bring up to 325 degrees. Once oil is up to temperature place 2-3 wontons in oil and fry until golden brown, flipping once (about 90 seconds per side). Remove wontons and set on paper towel to soak up excess oil. Coat a shallow sided dish with brie cream sauce, place fried dumplings on top of sauce, drizzle jam over top of dumplings and serve. Sauce can also be served on the side as a dip.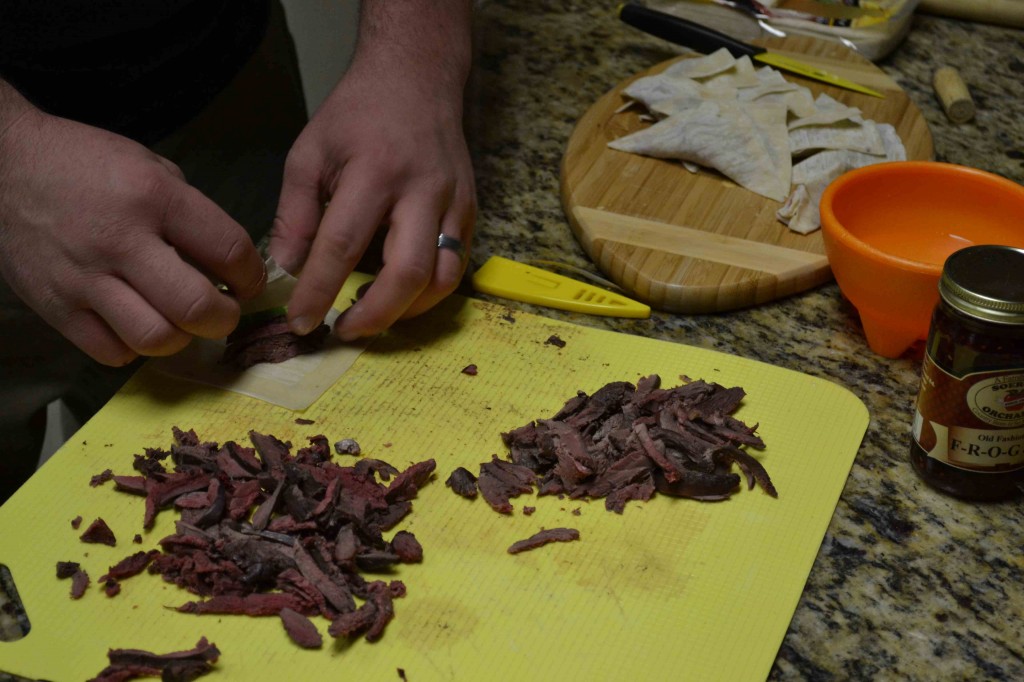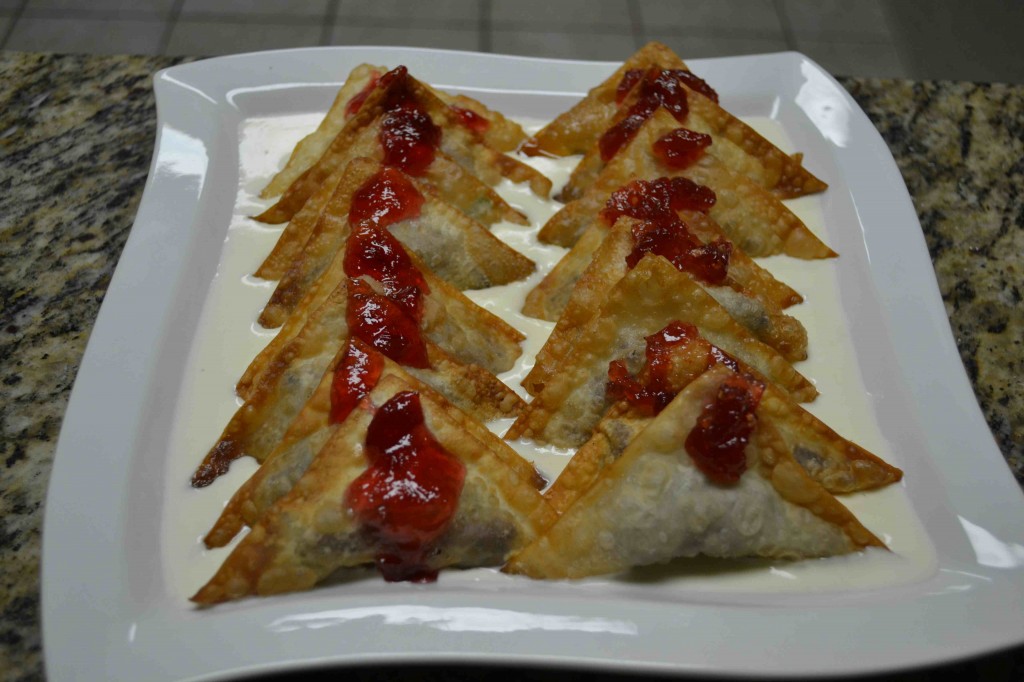 In addition to the wontons, we feasted on raw oysters and canvasback breasts seared rare on a hot grill. Kings have never eaten so well—one of the many joys of being a duck hunter.
With all that delicious cheese beneath the wontons, the question was raised as to whether it's "cheating" to cook bluebills in such fashion. If it is, I no longer intend to play by the rules.