by
posted on January 7, 2014
Support NRA American Hunter
DONATE
Assistant Online Editor Sarah Smith Barnum recently spent some time with Ducks Unlimited in Butte City, Calif., duck hunting at the breathtaking Bird Haven Ranch. Here's a first-hand look at what she saw. 
Gallery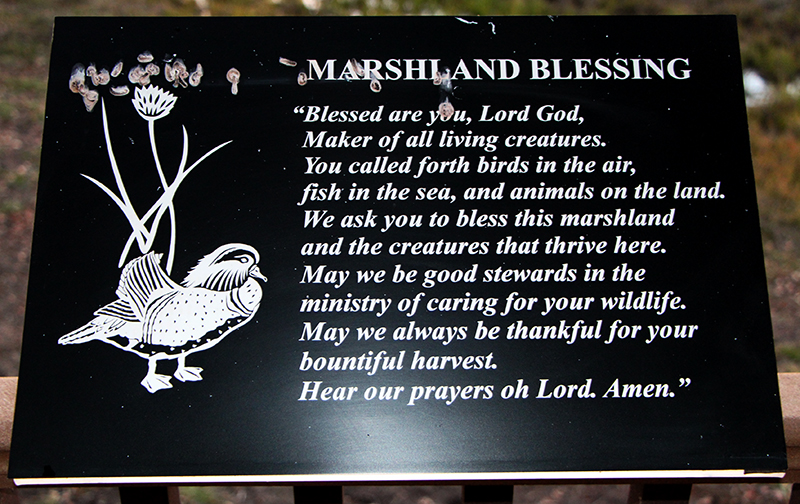 A Marshland Blessing
The first night of my trip at the Bird Haven Ranch our host, Paul Bonderson, brought us to watch the sun set and the birds fly at the Casa de Patos deck. On the patio's railing was this lovely little blessing to start my hunt off right.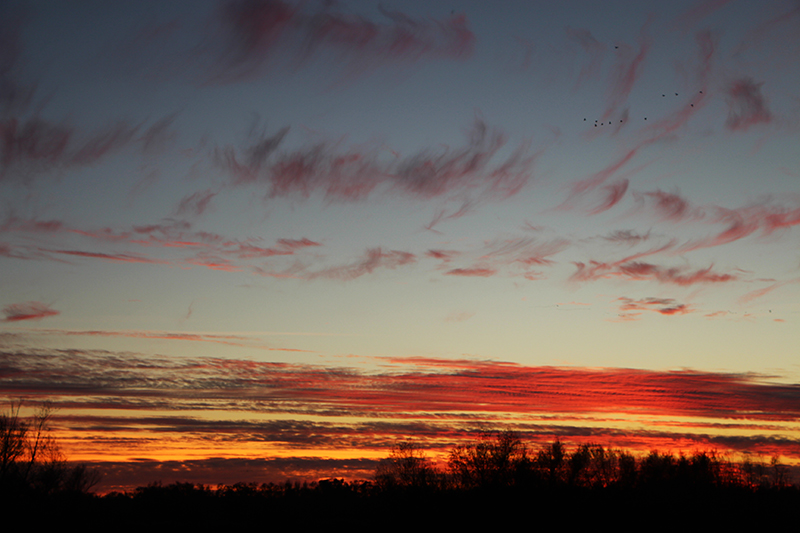 Sunset
It took a while for the birds to start flying, but in the meantime the sky was putting on its own show.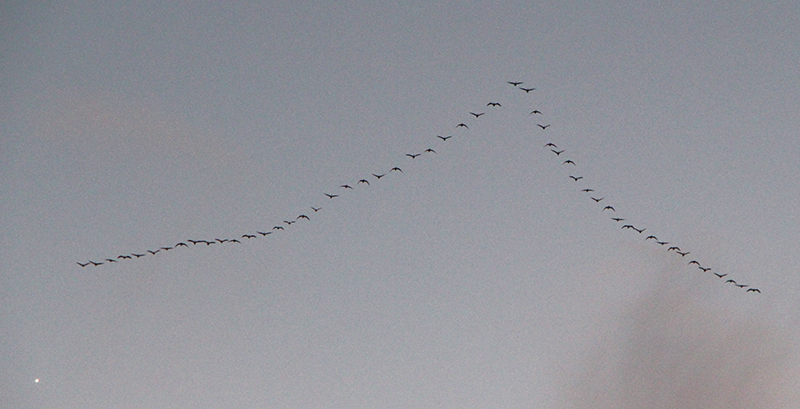 Geese
I knew practically nothing about waterfowl before this trip. As we sat on the patio, each hunter shared information on what species was flying overhead, identifying them simply by watching the way their wings moved or how they flew. I was taken aback by the amount of knowledge the group possessed.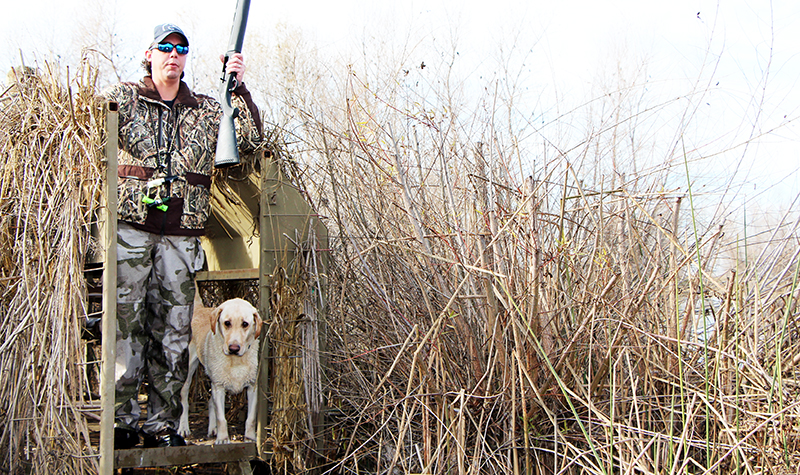 Duck Blind
I had been advised that the hunting here was unbeatable and that I was being spoiled on my first duck hunt. No kidding! These elevated blinds with seats were definitely luxurious.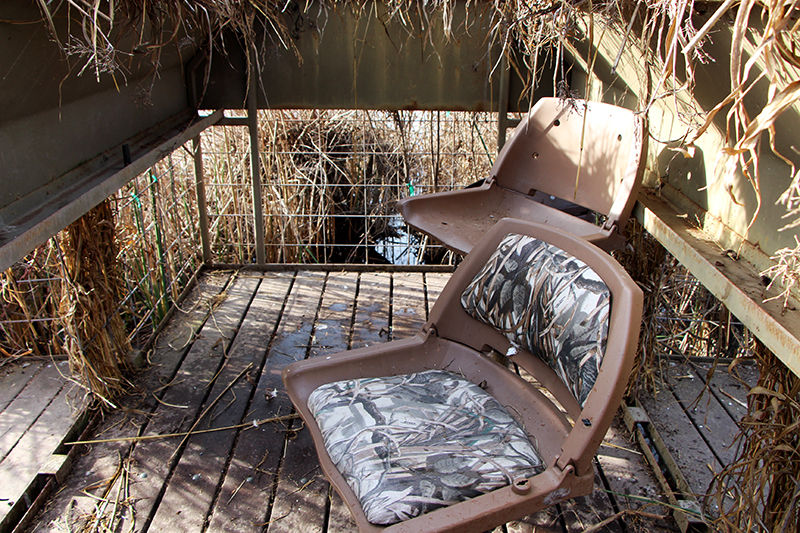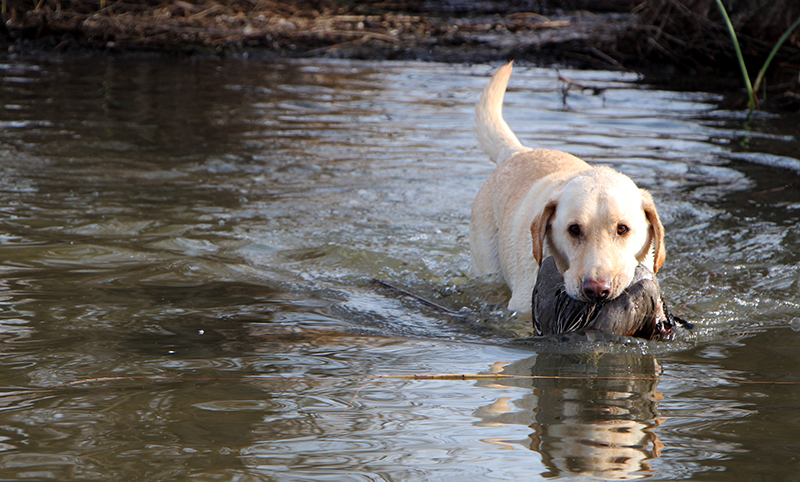 Dash
This pretty pup is Dash, who was on the retrieve for us while hunting. This was my second time hunting with dogs, and I quickly learned that, like humans, all dogs have different personalities that can make or break a hunt.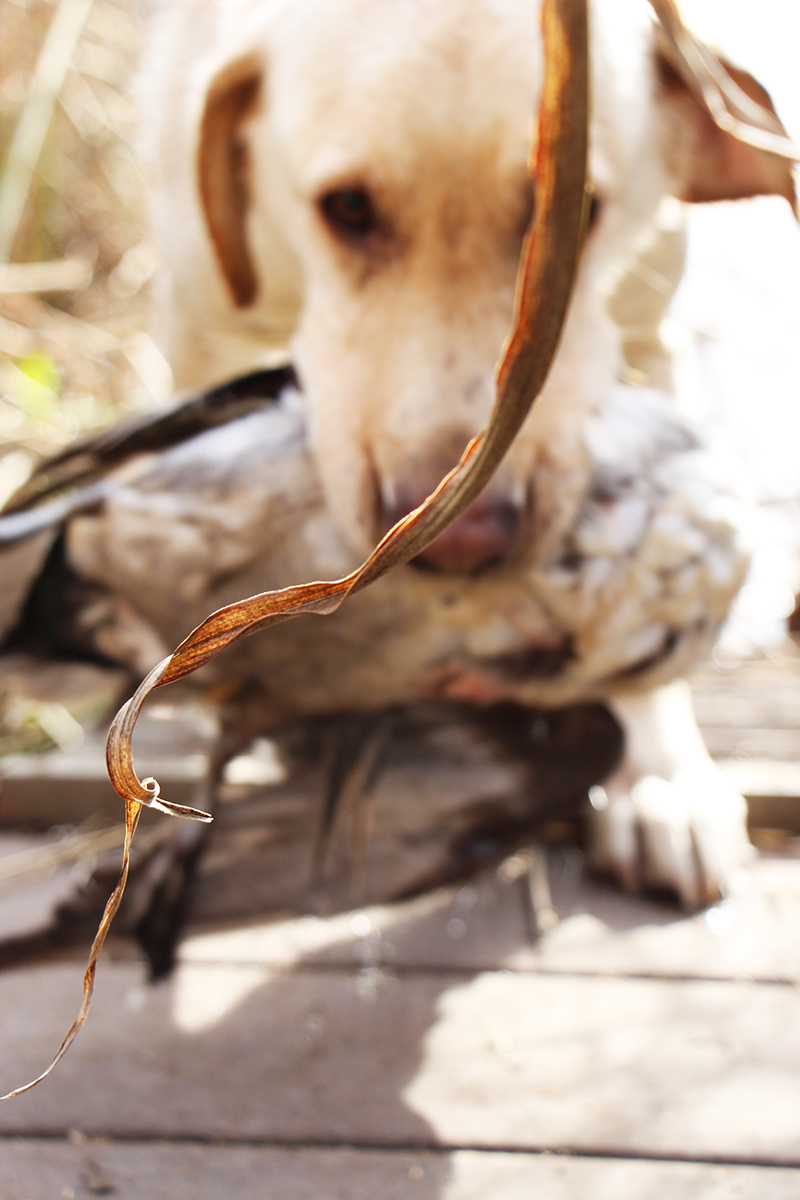 Dash 2
Dash brings a mallard drake into the blind.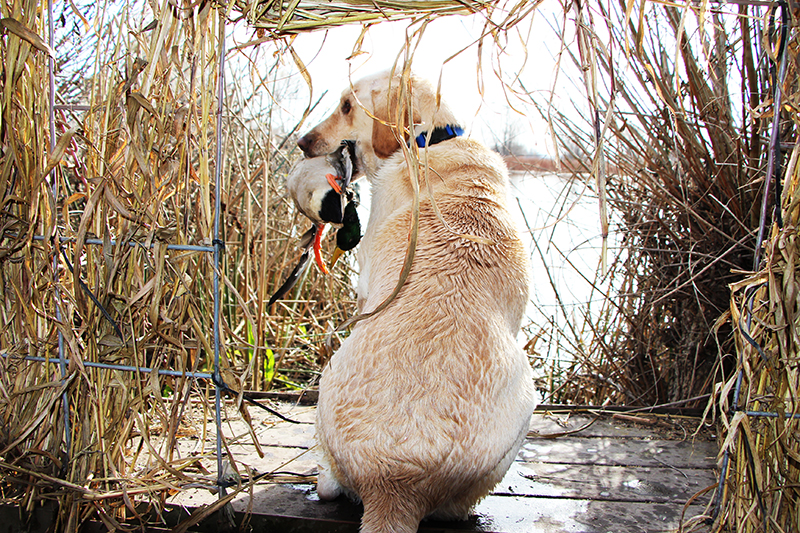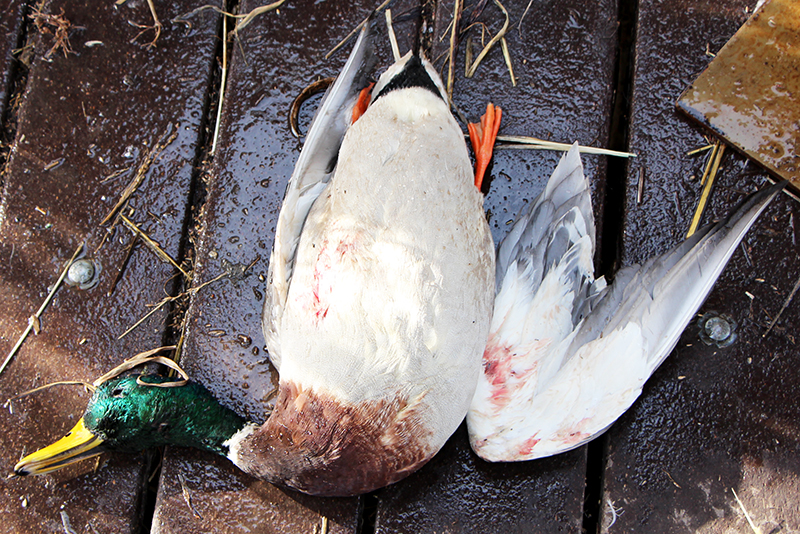 Mallard Drake
Although I didn't kill any birds (not for lack of trying), I wasn't too discouraged, though, as by the end of the trip I was able to identify some of the many waterfowl zooming overhead. The mallard drake was easily identifiable when the sun hit its head.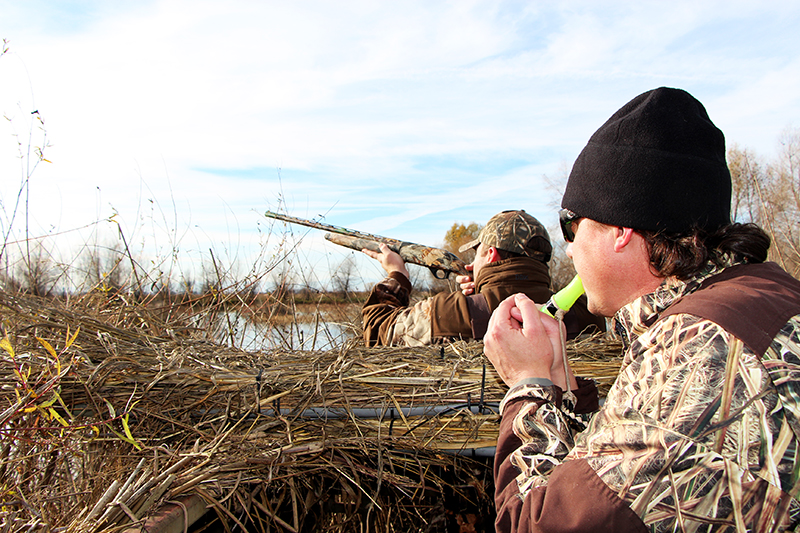 Duck Calls
My attempts to use a duck call resulted in what sounded like a duck being murdered. Our hunting guides, however, were proficient in the skill, and the birds' response to the calls was exciting and had me at the edge of my seat.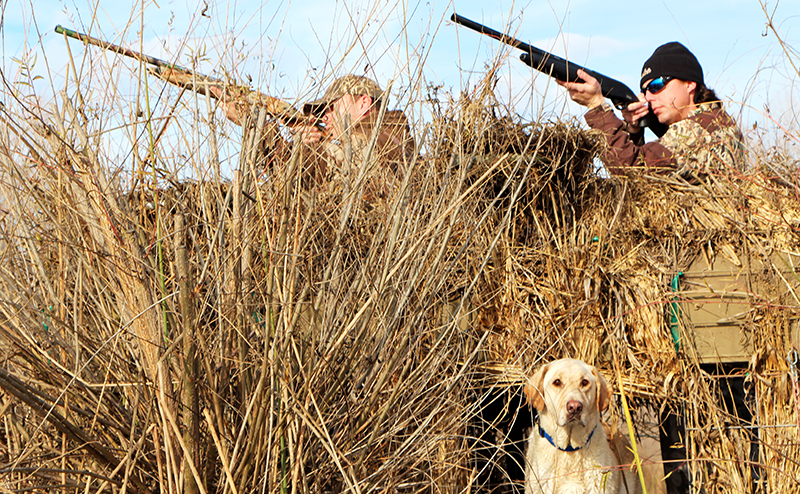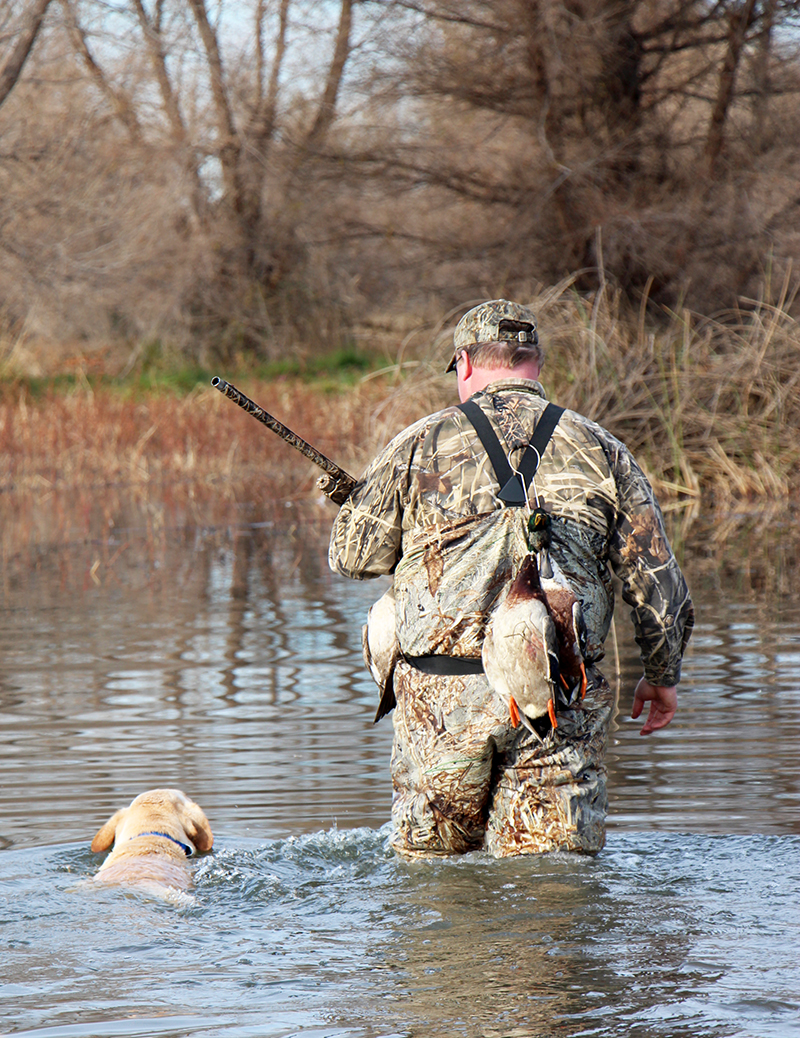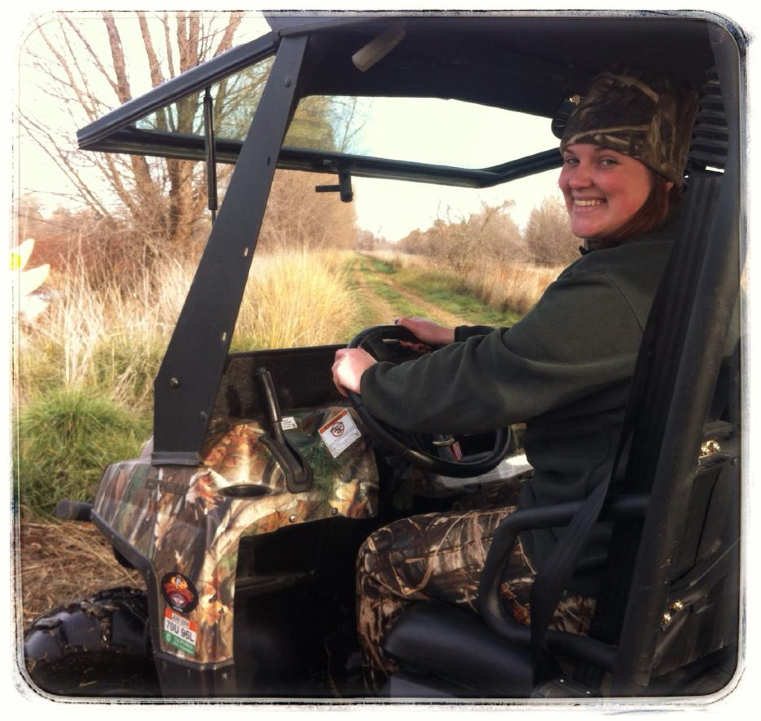 Who Put Me Behind the Wheel?
Not only were the duck blinds comfy, but we drove right up to them with these utility vehicles. I had never driven a 4-wheeler, let alone a monster like this.