by
posted on July 22, 2010
Support NRA American Hunter
DONATE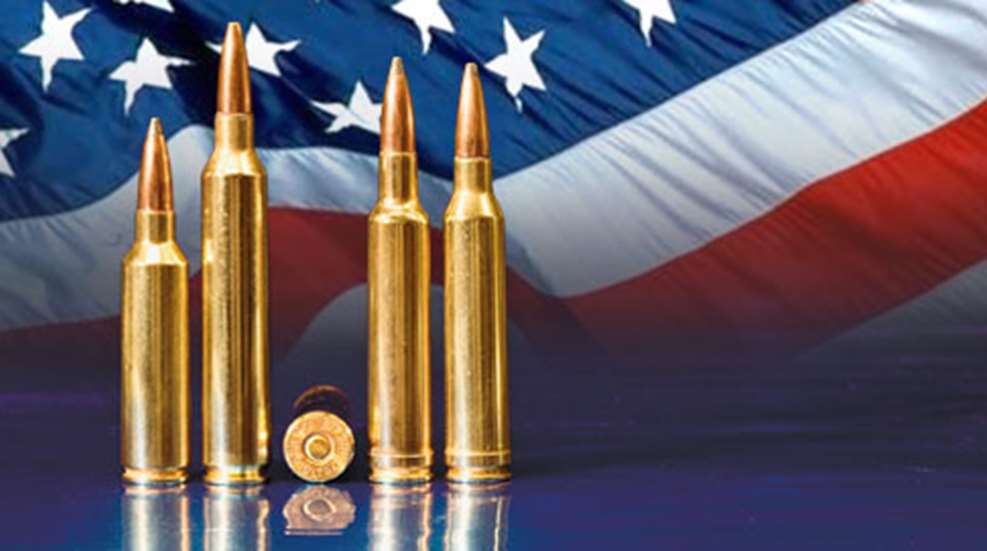 Choosing the best overall deer hunting cartridge is like asking a man if he prefers blondes, brunettes or redheads. The proper response, of course, is "Yes!"
So, too, it is when choosing the ultimate deer hunting cartridge in America. There are so many good answers, and so few wrong ones. However, we can choose only one, and so there are many factors to consider. Does the cartridge have enough power to cleanly kill a deer? Is it accurate enough to consistently hit the animal where you want it to? Is the recoil manageable? Can you find ammunition easily and at reasonable cost?
While there is a truckload of cartridges that will cleanly take deer-sized game, there is a reason the top six deer cartridges in America, in terms of factory ammunition sales, for decades have been the .30-06, .270 Win., .30-30 Win., .308 Win., .243 Win. and 7 mm Rem. Mag.
The biggest factor in selecting the right cartridge is where you hunt the most. If you hunt in thick woods country, a short-barreled rifle offering a quick second shot chambered for a cartridge shooting a relatively slow .300-.358-inch bullet just might be the ticket. Conversely, someone who hunts the open prairies of the West, large bean fields or steep canyon country may be best served by a long-barreled bolt-action rifle chambered for a cartridge shooting a fast .243-7 mm bullet designed for long-range sniping.
That's why my choice for the top overall deer hunting cartridge in America remains what is has been for nearly four decades—the timeless, versatile .30-06 Sprg. Here's why.
Ammo for the '06 can be found in virtually every store in America that sells rifle ammunition, at a reasonable cost. All the major ammunition makers offer several different .30-06 loads. The range of available bullets is amazing, going all the way from 110- to 220-grains. Most deer hunters choose between 150-, 165- and 180-grain bullets ranging from the old-style Remington Core-Lokt and Winchester Power Point, to some of the "improved" old-style bullets like the Core-Lokt Ultra, to one of today's wide array of "premium" bullets that feature polycarbonate tips, partitions, bonded core construction or homogenous construction of solid copper. And .30-06 recoil is manageable for virtually all deer hunters.
The ballistics of the .30-06 are also ideal for most deer hunting, from thick woods and brush to the open country of the West. Essentially, if you sight in a 150- or 165-grain bullet to hit 2.5-3-inches high at 100 yards you can hold dead on any deer from one hiding just a few steps away to standing broadside at 300 yards, and hit the vital zone while generating more than our baseline of 1,000 ft./lbs. of kinetic energy delivered at the target. The .30-06 has also proven itself to be very accurate in many different rifles, and is chambered by the major riflemakers in everything from fast-handling semi-autos and lever actions, to bolt-action rifles designed for precision long-range shooting.
Thankfully, I do not have to do all of my hunting with just one rifle or one caliber. Over the years, I have taken deer with cartridges ranging from the .223 Rem. to the .375 H&H Mag. But if I had to choose just one and hunt with it from Alaska to Alabama, California to the Carolinas, it would be an accurate bolt action topped with a 2.5-10X scope chambered for the .30-06 Sprg.