Support NRA American Hunter
DONATE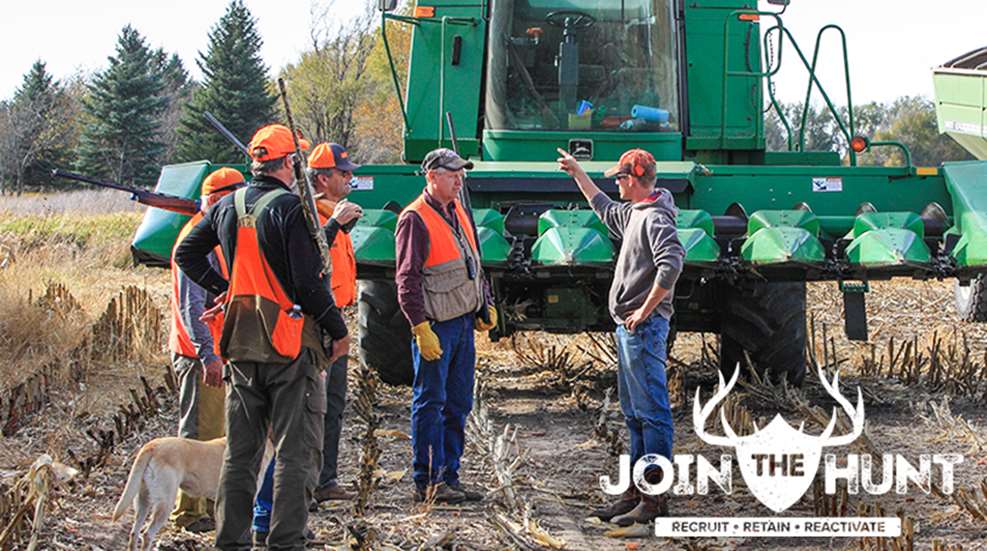 You don't need research to confirm the fact that it's getting more difficult to find places to hunt. The evidence hits home when you knock on a door asking for hunting permission or swing into the parking lot of a crowded public hunting area. Privately owned lands still top the list of properties where hunters spend their pursuit time and for good reason. Approximately 60 percent of America is privately owned. A HunterSurvey.com poll from 2015 revealed that 38 percent of respondents hunted on family land or the land of friends for no cost. Those who hunted primarily on public lands accounted for 28 percent of responses.
Landing more land to hunt, especially for new hunters living in an increasingly urban environment, is vitally important. Imagine you're a new hunter. In addition to the learning curve of hunting you have to secure access on property just to enjoy the sport. Crowded properties and no game sightings could quickly prompt you to hang up your firearm and return to the couch for another mind-numbing screen session.
That's why entry to private lands plays such a critical role in hunter recruitment. Access to vast tracts of public land could be nearly impossible for new hunters, not to mention the time and cost required to even reach them from suburbia. Unfortunately, property investment purchases, private wildlife management, anti-hunter deed holders and lease hunting, plus other factors, have helped close the gates to millions of acres once open to us. Despite these barriers it's still possible to get on private hunting land with some foresight, planning and execution. Here's how to start.
Network
Cold-calling landowners works occasionally, but the days of small farms and family-owned ranches are fading. That leaves lots of land in the hands of managers who only have the power to say "no." Your best bet is to target known property owners as the earlier survey noted. Start with family and friends first for hunting permission. Once you've exhausted those options begin networking with landowners you actually have connections with instead of the unknown. Think of places where you come into contact with various landowners. Places of worship, work, shopping and family activities like Little League games all hold potential to network with people who may own land. You see these people out and about and share a friendly hello from time to time. That creates an easier environment to instigate a lean-in to ask for permission over an unexpected appearance at a screen door.
And don't just focus on landowners who oversee vast amounts of land. Sometimes the best hunting occurs on small parcels strategically located next to larger tracts, refuges and even suburbia. If I had a nickel for every one of my hunting pals who hunted whitetails on 20 acres or less, I'd have enough cash to supersize at McDonald's.
Since many new hunters fall into the youth category, bring them along. Encourage them to ask for permission or at least urge them to share their desire to hunt as you communicate the access wish. When my kids were young, I felt bringing them along was a great lesson in being responsible. And some landowners simply have a difficult time saying no to a kid, especially owners who understand the future of hunting depends on the recruitment of newcomers.
No Free Lunch
There are no free lunches: You need to take that advice with you while trying to secure hunting land. You may get lucky and stumble across an elderly widow eager to give you the key to a 400-acre farm, but don't bet on it. Go into your access acquisition with some form of payment. Keep in mind that in many areas of America leasing has become the norm. Hunting leases vary depending on the quality of the hunting, the size of the property and the location. States like Iowa, Illinois and Kansas all have seen surges in leasing prices due to trophy whitetail potential. Prices may start as low as $7 per acre and could go to $50 or more per acre depending on demand. For a group of hunters interested in providing access to youths and adults alike, a consortium could cut costs significantly.
For many, an actual payment could be burdensome, but luckily you have other ways to express gratitude. First, consider sweat equity. Most of us can paint, hammer and load. As you survey your land prospects, envision chores on the property you could swap for access. Few landowners love to load hay bales in 100 percent humidity. The same goes for pulling weeds or cleaning up a junkyard. The offer to provide labor in swap for hunting could go a long way.
If you're a professional or have a trade, use that as a bartering chip. Whether you're a mechanic, an accountant, a nurse or graphic artist, think outside the box for a way to use your skills in trade for hunting. Few of us would turn down a free oil change and battery replacement on our truck. A landowner might be tempted into the same trade. One used-car business I know shaves deals in trade for hunting access. The most resourceful barter I've heard of is from a buddy of mine who is a plastic surgeon: He trades a "rack for a rack." I'll let you ponder that one, but it's opened the gate to several large whitetail properties for him over the last decade.
Maintain the Relationship
After you open the gate, maintain the relationship. Don't walk away until next hunting season. You don't want to be as irritating, but remember to reach out throughout the year.
Christmas is a great time to stop by with some yuletide spirit to show that special landowner you truly appreciate the access that may be granted. Tell the hosts you'd be available to help shovel snow, baby-sit pets during a vacation or even feed livestock if they have a reason to be gone. In warm-weather months, re-establish your commitment to help with chores or barter services. Ask if it is okay to go for a hike just to show them you value the pleasure wild lands can yield even without hunting.
The key to a great relationship is to not be overbearing or a pest, but to be outgoing and open. Form that special bond and you'll always find an open gate to hunt.