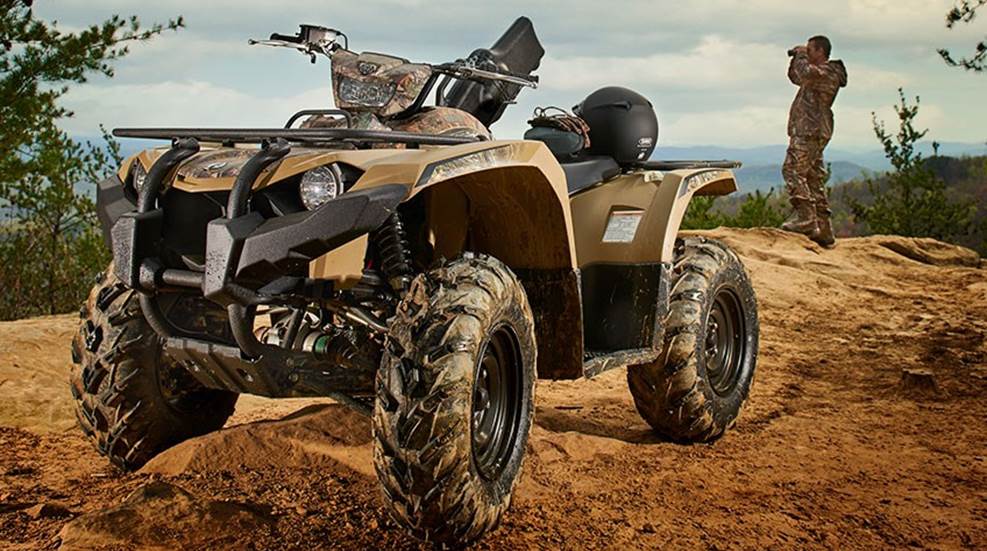 In an ATV market that touts ever-larger side-by-side vehicles capable of hauling four humans and untold pounds of gear and game, many hunters still choose to use a four-wheeler. A four-wheeler is, after all, cheaper than a SxS. It is also easier to maneuver in tight spots, rides in a pickup bed and sits nicely in the back of a garage. Yamaha considered all this when it designed the 2019 Kodiak 450.

The features and capabilities designed and engineered into the 2018 Wolverine X4 greatly improve the recreational side-by-side experience. However, these same important highlights also yield dividends that benefit the outdoor sportsman.

Kawasaki introduced its Mule off-highway-vehicle (OHV) in 1988, and has refined the unit ever since. In 2005, the company introduced the six-occupant Mule 3010 Trans 4x4, and that vehicle won American Hunter's Golden Bullseye Award for Vehicle of the Year. Last year Kawasaki added more torque to its workhorse, and released a Mule Pro powered by an all-new 993cc diesel engine that delivers consistent high-value torque along its performance curve, along with improved utility and enhanced functionality.