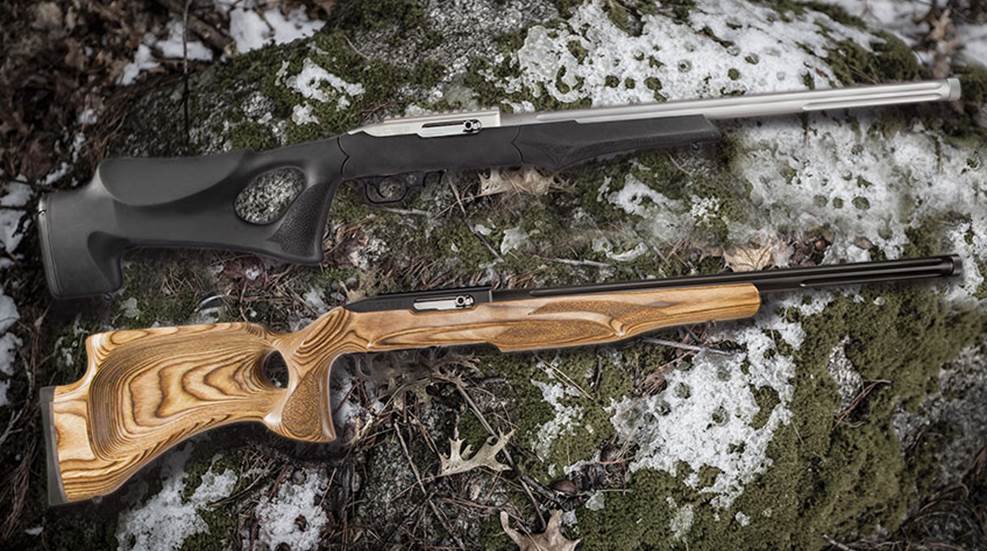 Co-developed by Smith & Wesson Performance Center and Thompson/Center Arms, the new Performance Center T/CR22 rimfire rifles—built around the reliable T/CR22 action—are outfitted with thumbhole stocks and heavy contour, button-rifled barrels.

The new Thompson/Center T/CR22 is one very useful rifle. Its design should appeal to millennials and baby boomers alike, and several of its features build on the strengths that attract hunters to rimfires.

Thompson/Center Arms is offering a $50 Smith & Wesson prepaid MasterCard with the purchase of its new T/CR22 semi-automatic rimfire rifle.