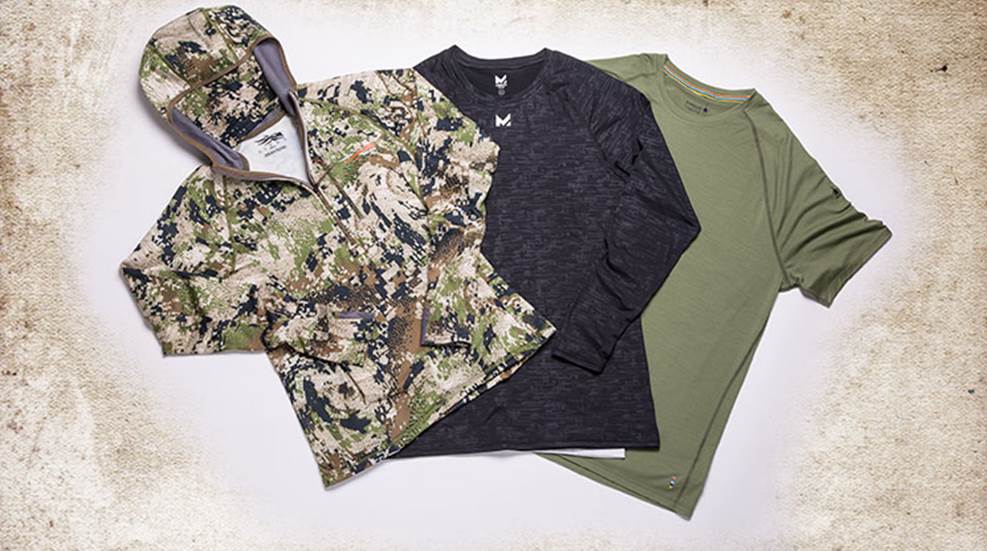 When it comes to staving off the elements, nothing is as important as what lies beneath.

Browning Hell's Canyon Speed line consists a dozen garments including outerwear, and all are available in A-Tacs camo. For all but late-season western deer and elk hunting, it can't be beaten.

Available in Realtree AP and Realtree MAX-1 camo, this 100-percent waterproof raingear will keep you warm and dry this season.