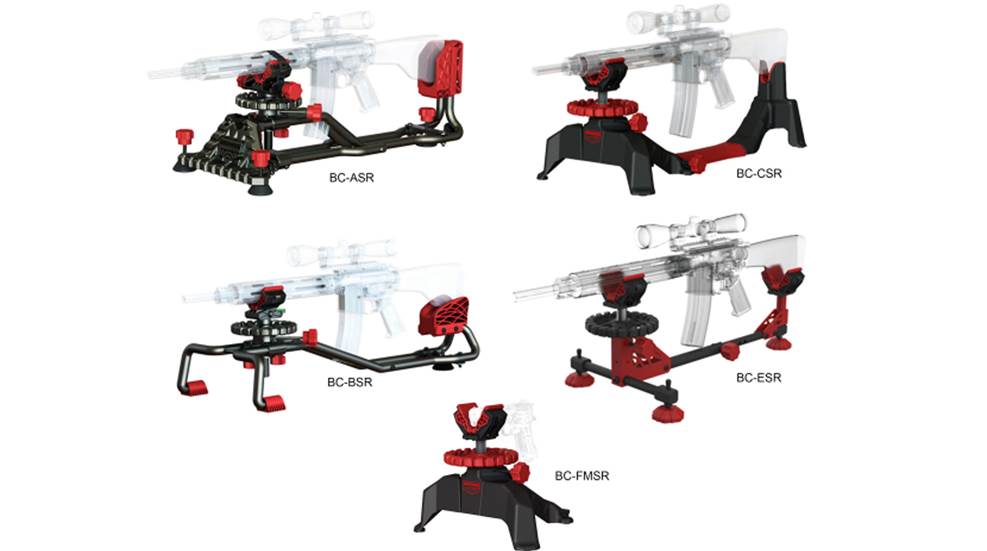 Birchwood Casey has begun shipping five new shooting rests: Alpha, Bravo, Echo, Foxtrot, and Tango.

Whether trying to hold your turkey shotgun steady for those interminable moments as a tom warily closes the distance into shooting range, or for trying to overcome the excitement of having the bull elk of your dreams in the crosshairs, a solid rest just makes sense. Find the system that works for you and you'll fast become a better shot.

Dudley McGarity of BPI Outdoors shows off the new Quake Industries Stack-A-Rest.

Of all the accessories a person can add to a compound bow, none are as important as the arrow rest. I am always amazed at how many guys I spot in deer camps every fall with a very expensive, late-model compound bow sporting a cheap arrow rest. That's like buying a Ferrari and putting a set of cheap tires on it.