by
posted on January 17, 2017
Support NRA American Hunter
DONATE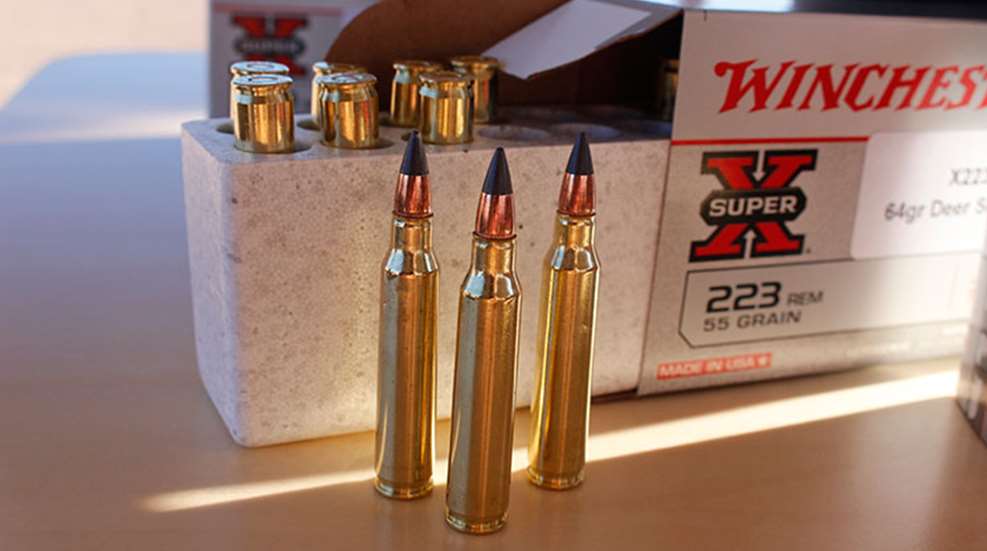 New for 2017, Winchester has expanded the Deer Season XP line to include two new offerings: the 64-grain .223 Remington and the 125-grain 6.5 Creedmoor. The Deer Season XP line is built around a polymer tipped, cup-and-core bullet that will give reliable expansion on soft-skinned game. For those who find the annual autumn chase of the whitetail deer the pinnacle of hunting experiences, Winchester has specifically engineered this ammunition line to give optimal results.
For the multitude of .223 Remington fans, who opt to use the light caliber for deer hunting, a 64-grain bullet, being on the heavy side of the available weights, makes all kinds of sense. It will work equally well in a bolt-action rifle as one of the MSRs.
For the quickly-growing crowd of 6.5 Creedmoor fans—and what's not to like about it – the 125-grain weight will give a good blend of velocity and Sectional Density, so that there is enough bullet to penetrate, yet enough velocity to force that bullet to expand and best destroy vital tissue.
If the Winchester Deer Season XP line wasn't rock solid to begin with, these 2017 offerings have anchored the line.