by
posted on May 27, 2009
Support NRA American Hunter
DONATE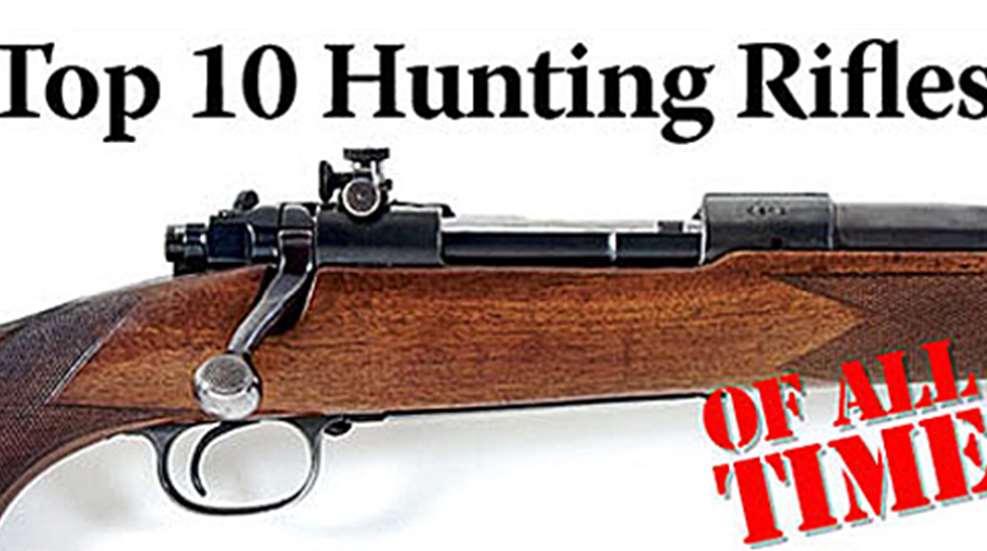 1.) Winchester Model 70 
Doctor Olmsted hit this nail. The Win. M70 it is. I'd like to give the nod to the Mauser 98, but it was too long a military configuration. Since Winchester had the smarts to sporterize it in an elegant, durable, accurate package, here's your prize. Kimber may overtake the M70 with its sleeker 84M and 8400s, but for now, it's Winchester.
2.) Remington Model 700 
I tried, but couldn't justify bumping the Remington M700 from second. It's just too consistently effective and popular. Custom gunmakers love to tailor it into some of the most accurate rifles on the planet. Controlled feeding is the only reason Winchester gets top spot.

3.) Ruger No. 1 
This rifle is too elegant, smooth, tough and durable to ignore. Once you get over the idea you need three follow-up shots, the No. 1 is an obvious winner. The Dakota Model 10 is more elegant, but not quite as durable.

4.) Winchester Model 52 
This accurate, "real" bolt-action rimfire brought the .22 LR up to standards long established for quality centerfires, making it not only a plinking rifle but also a true practice rifle for anyone hunting with a bolt-action centerfire. The M52 set the stage for today's quality rimfires like Kimber, Cooper and New Ultra Light Arms.

5.) Winchester M94 
Yes, you could argue for the Marlin, but Winchester started the lever-action repeater, and the 94 epitomizes the slab-sided efficiency of this action type. Trim, quick, open sights. In .30-30 it's an American classic, even though the Savage M99 is a more modern lever-action design.
6.) Ruger 10/22 
This is not the classic all-steel hunting rifle, but you can't argue with success. The 10/22 can be dressed up or down, take a licking and keep on shooting quickly and darned accurately.

7.) Mauser 98 
The only problem with the Mausers was inconsistent sporter designs. There was never one definitive manufacturer. Today firms like Empire Rifle are manufacturing Mauser-design actions that could propel this classic to the top.

8.) H&H Royal 
We do need a double rifle in the group, considering how important it was/is in dangerous-game hunting, so the H&H gets the nod.
9.) New Ultra Light Arms Model 20 
One of the most significant, lasting trends in hunting rifles is lighter weight, and the M20 set the standard. At roughly 5 pounds, these push-feed actions do everything the 8-pound standard rifles do with less sweat.
10.) Kentucky Long Rifle 
The Hawken was a refinement of the early flintlocks that evolved in the original American wilderness as an awakening nation discovered its identity.