Support NRA American Hunter
DONATE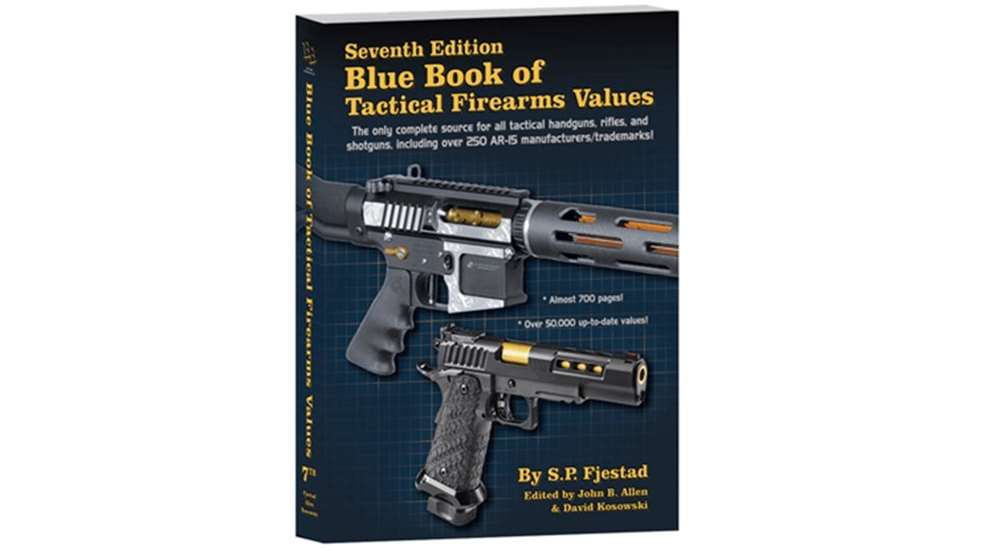 Blue Book Publications has announced that it will soon be releasing the new 7th Edition Blue Book of Tactical Firearms Values, by S.P. Fjestad. The 1st Edition of the title was originally published in 2009 and featured 360 pages of tactical firearm values. The 7th Edition is nearly double that.
The new 7th Edition contains a prolific amount of "tactical" firearms. More than 250 AR-15 manufacturers, alone, are featured. Features include:
• 30 new tactical companies have been added, and all 2016 makes/models have been included.
• 700 pages and more than 6,500 individual gun model descriptions are included.
• Detailed model descriptions and proprietary tactical features/finishes terminology is used whenever possible.
The new edition will feature more than 50,000 values. It will be available beginning on May 13, 2016.
For more information, go to BlueBookofGunValues.com.