by
posted on May 28, 2017
Support NRA American Hunter
DONATE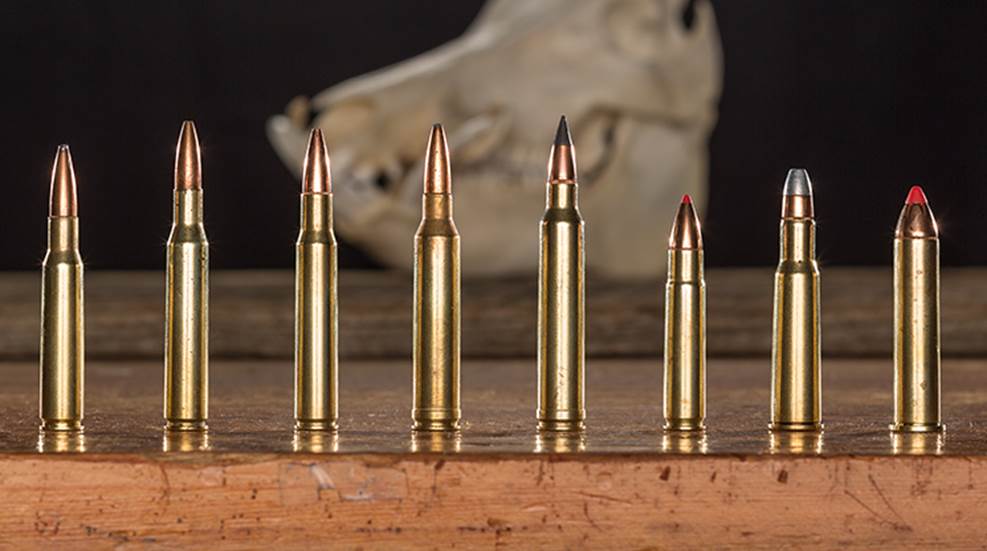 Editor's note: Author Craig Boddington has killed feral hogs across the globe. You can read about his adventures here.
I'm bound to get letters from hunters who maintain they only take head shots and insist .22 centerfires are plenty of gun. This is true if you hunt in situations where you can pick your shots, such as from stands. And if you hunt pigs with hounds, then a big handgun is perfectly adequate.
For the full run of pig hunting a big rifle is better. But let's keep "big" in perspective. I learned spot-and-stalk hog hunting from Mike Ballew, former executive director of the NRA Whittington Center, when he was the hunting manager of Dye Creek Ranch in northern California. Ballew supervised the yearly hunting of several hundred pigs and had his share of close calls. Yes, wounded pigs—of all types—will charge readily. Sows come low, biting; boars come higher, slashing with their tusks. Ballew carried a "big rifle" for backup: a .270 or 7x57. Either is plenty for any pig that walks, and the .30-06 is also very hard to beat. If you have an inclination toward long shots then more is better: fast 7mms and .30-calibers. On the other hand, if you like to get up close and personal, traditional "brush cartridges" like the .35 Rem., .348 Win. and .45-70 Gov't. are lots of fun.
Keep in mind that there's a big difference between a 120-pound eatin'-size sow and a 300-pound boar … not the same animal at all. Only boars have the thick cartilage shield over neck and shoulders, proof against tusks. This shield is not bulletproof but can make a quick-expanding bullet set up too quickly. Choose bullets of at least medium weight for caliber that are designed to penetrate!