Support NRA American Hunter
DONATE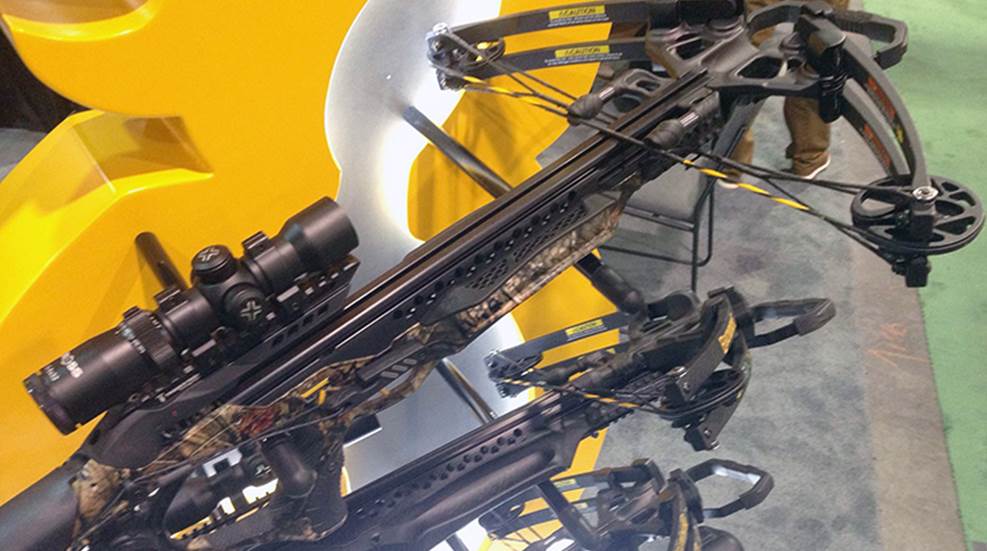 Browning entered a new arena at SHOT Show 2016 with the introduction of its new crossbow line. Though they originally debuted at the ATA Show in Louisville earlier in the month, Browning Crossbows drew no shortage of eyes in Las Vegas. 
"There are a lot of hunters who use Browning products that are interested in expanding their hunting opportunities and have considered archery hunting. Because of a number of reasons, they have not taken the step to archery," said Rafe Nielsen, Communications Manager at Browning. "Crossbows make it much easier for a gun hunter to make that transition. With a number of states now allowing crossbows during the regular archery season, it only makes sense for the Browning name to enter that market. We are very pleased with our new agreement with Plano Synergy to produce a line of crossbows fitting of the Browning name and reputation."
The initial models available will be known as the ZeroSeven series, notably the OneSixOne and OneSixTwo. Both bows feature a new patent pending flight track hook groove, Triggertech ADF (Anti-Dry Fire) trigger system and three picatinny rails on the flight track. The OneSixTwo comes with the Browning Crank Cocking Device (CCD) installed from the factory. Both bows come with multi-reticle illuminated scopes. All Browning Crossbow packages will include three Browning arrows.
The OneSixOne will be available in a synthetic black stock, whereas the OneSixTwo will come in Mossy Oak's Break-Up Country. The OneSixOne rates for 350 fps, compared to the OneSixTwo's 370 rating.
For more information, go to BrowningCrossbows.com.