Support NRA American Hunter
DONATE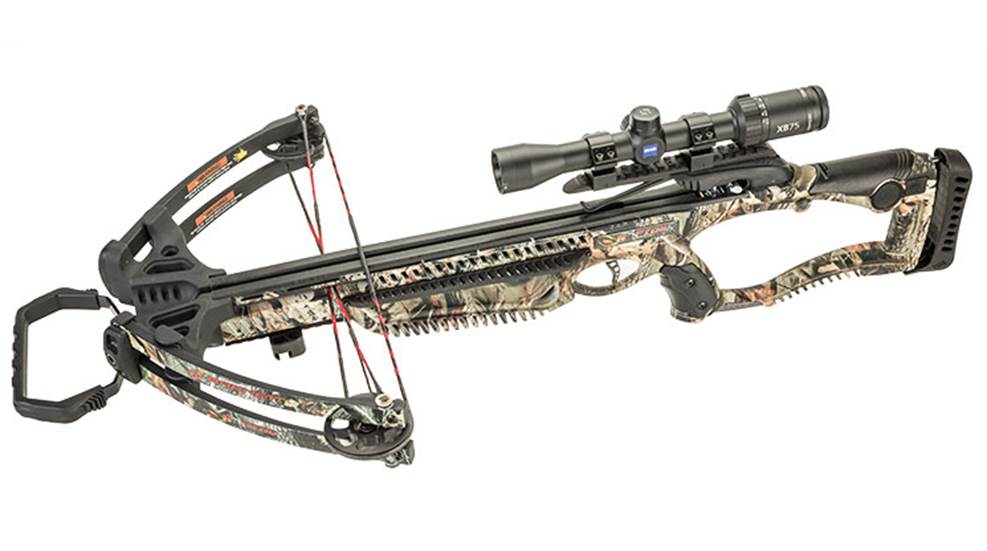 "Best in class" just about says it all. It announces to the world that you stand head and shoulders above your peers. To those companies whose products are featured herein, we say, "Welcome to the 'best' class."
Ammo of the Year: Winchester Shot-Lok
Barnett's recurve-style Commando crossbow, introduced more than 50 years ago and featured in several action flicks, remains the object of supreme stealth many people associate with the term crossbow. Nonetheless, the composite quad limbs and cam system of the compact Raptor FX make the Commando seem like a Cub Scout. The pass-through fore-grip integral to the synthetic stock provides a solid—and safe—place to anchor your support hand, while the adjustable buttpad allows length of pull to extend from 13.5-14.5 inches. Recesses in the rear of the buttstock accept Barnett's Crank Cocking Device (sold separately), which reduces the tension required to cock the Raptor FX to just 17 pounds. Speed is 330 fps—the fastest of all crossbows we tested last year. The whole $400 package includes a 4X-32mm scope, scope rings, three carbon arrows with 100-grain field points, a quiver and mount and a cocking rope.
Editor's Note: Winning products must be tested by the editors, meet or exceed expectations on innovation, and provide hunters and shooters with value for their money. NRA Publications will present the annual Golden Bullseye Awards at an invitation-only breakfast during the 2016 NRA Annual Meetings & Exhibits in Louisville, Ky., May 20-22.