Support NRA American Hunter
DONATE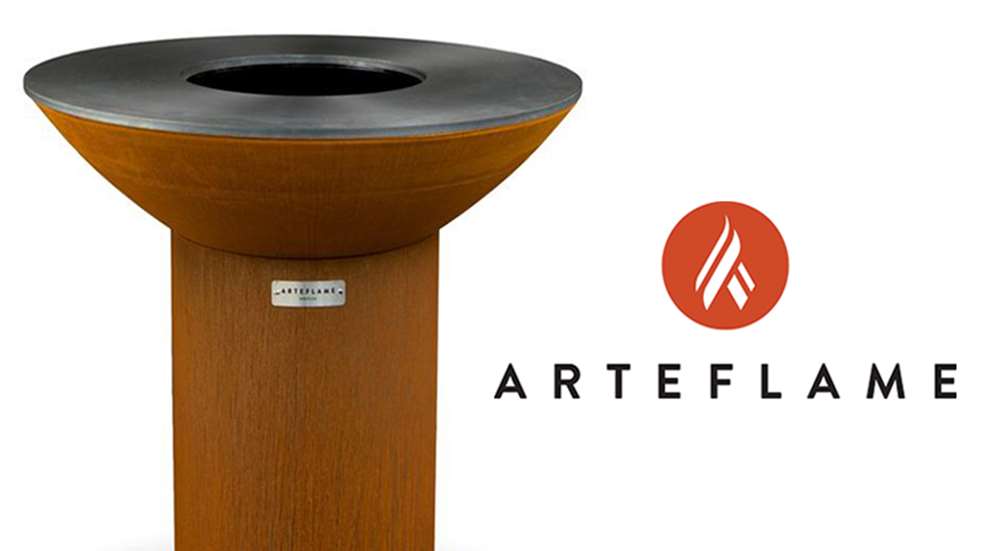 What better way to show your support for the NRA all year long while grilling up your favorite game in style than with the new official NRA grill from Arteflame? Arteflame, an American company that designs and builds high-end contemporary outdoor grills, has partnered with the NRA to bring to market the officially licensed NRA grill.
Matching the outdoor lifestyle of the NRA and its members, Arteflame's NRA grill is a 40-inch wide, pedestal-style grill that lends itself to year-round use, as it doubles as a fire pit. Crafted from a single piece of U.S. corten steel (or "weathering" steel), the grill features a removable ½-inch solid carbon-steel cooktop and comes with a custom laser-engraved grilling grate bearing NRA's logo.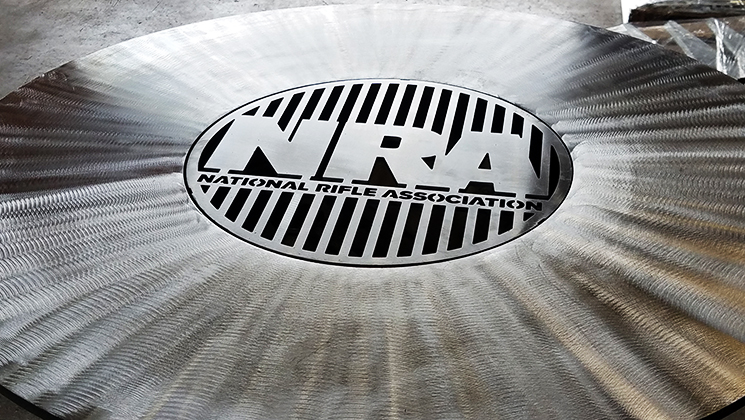 Arteflame's grill design offers a unique culinary experience; the cook top heats from center of the grill outward, resulting in higher cooking temperatures closer toward the center as compared to the outer edges. This heating pattern enables a variety of foods to be simultaneously grilled at different temperatures. The grill uses wood or charcoal as a fuel source, therefore food comes off the grill with flavors only natural flames can provide.
As for maintenance, the cooking surface is sloped slightly inward toward the center of the grill, forcing grease into the flames. To clean residue from the cooktop, simply scrape it into the fire, and once the cooktop has cooled, wipe it down with a cloth or towel and food-safe oil. A vinyl cover for the grill is also available for purchase. Every Arteflame grill includes feet that prevent rust spots from forming at the grill's base or the surface on which the grill is resting. Tools are included to remove the cooktop and to move the grill while it's hot.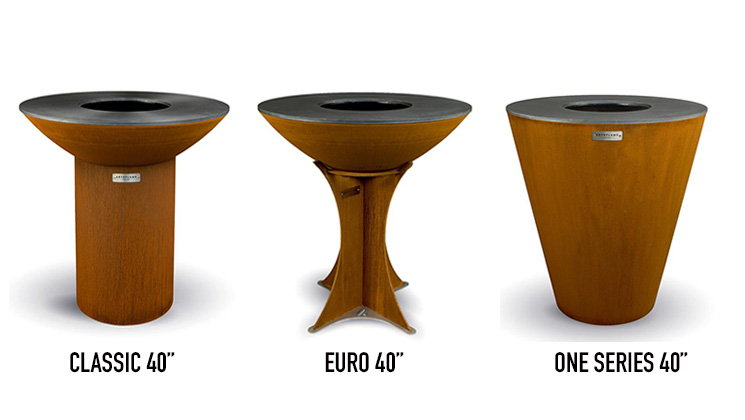 The NRA Arteflame grill is available in three styles; the Classic 40, Euro 40, One 40. The One 40 has an MSRP of $2,150, and the Classic 40 and Euro 40 have an MSRP of $2,450. NRA members get a 10 percent discount.
For more information, go to arteflame.com.