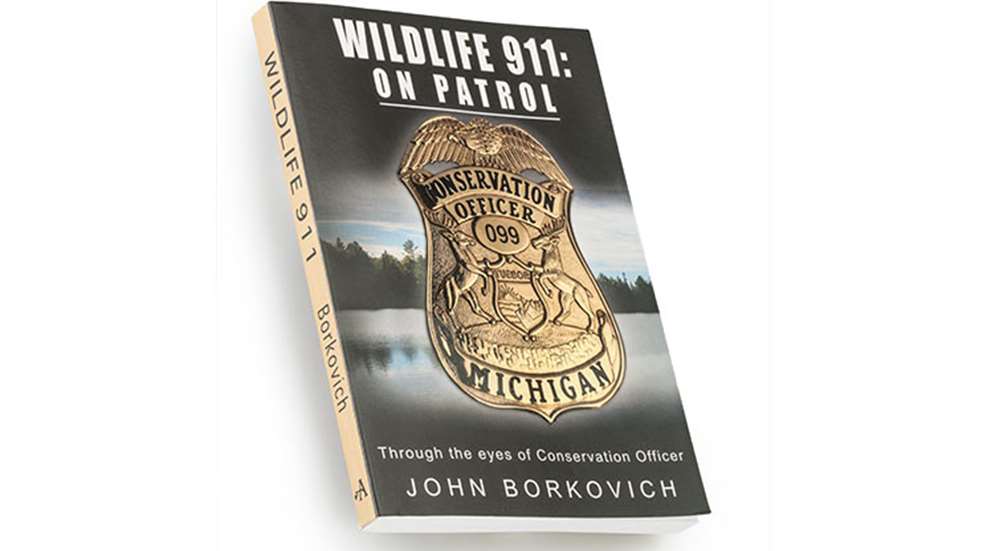 His love and admiration of nature, along with the desire to dedicate himself to not only enjoying and respecting our wildlife but protecting our fish, game and natural resources, ultimately drew John Borkovich to his profession as a wildlife conservation officer for the state of Michigan. In his new book Wildlife 911: On Patrol, Borkovich recounts a wide variety of incidents he experienced throughout his 27-year career.
From sneaking up on and arresting a convicted terrorist who was poaching deer to being struck by lightning while patrolling a state game area for litter and land abuse, the action-packed collection of true stories gives the reader a glimpse into the outrageous and often dangerous situations conservation officers face while on duty. Borkovich's detailed descriptions of such circumstances are riveting: "The men closed the distance between us. I readied my .308 to make it a fair fight if it came down to that. One against three with two more near my feet. Almost there … I yelled out, 'Stop! Police! Drop your guns!' No response …"
Borkovich (whose two brothers were also conservation officers and whose father was a volunteer conservation officer) offers a personal perspective that will give you an even greater respect for the dedication and fortitude required by the profession. Borkovich's often-humorous forthright commentary—grounded in his self-proclaimed values of faith, family and guns—make the book a page-turner many readers will appreciate. To order, visit wildlifeofficer911.com and Officer Borkovich can customize your book with a free personalized note.
• MSRP: $19.95
• Pages: 216 (paperback)